Softball Tournament Saturday June 17th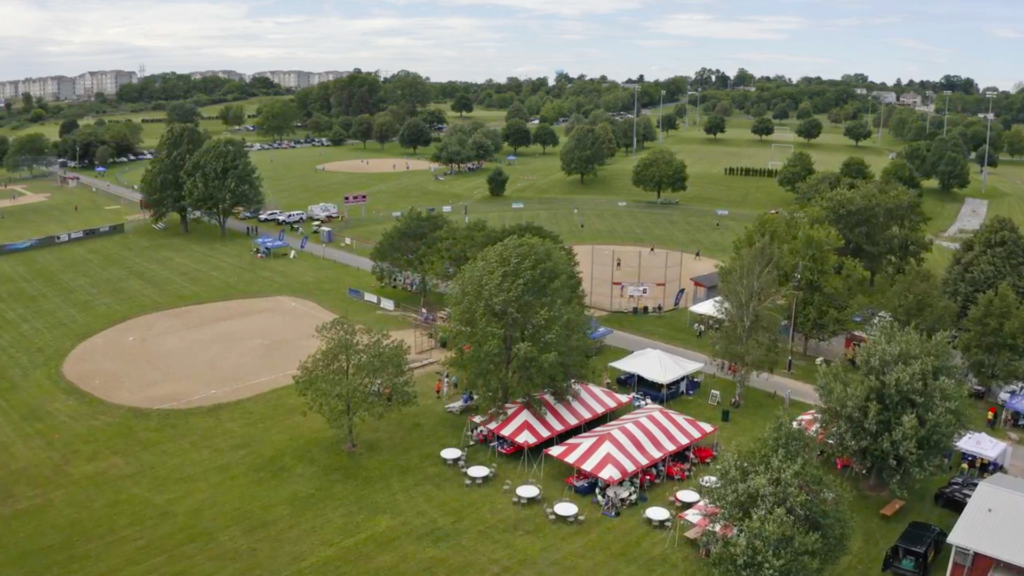 Cedar Creek Parkway West 
Corner of Broadway &
Parkway Road


8:30 AM – 7:00 PM



Check Facebook and the Website 
 Plans are in place for 2022, lot of games, food, activities and family fun. 
Mission Statement
To celebrate Justin b providing athletic and educational opportunities for underserved youth in the greater lehigh Valley. 
….So let's PLAY some softball!  Lace up your cleats (non metal required) and grab those softball gloves, the 18th annual tournament is scheduled and we are making plans for another great fun filled day for everyone. We are celebrating our 18th year, hard to believe Justin has been gone for 17 years. 
For 2020 we held the tournament, following current guidelines from the CDC. We had great tournament and day, reconnecting with friends and family; playing a lot of baseball.  This year we decided to open the tournament to Coed teams.  We have 5 Coed teams who will be competing in all 4 of the divisions. We think this will be more fun and maybe funny too!
All our plans and activities will be conducted in the honor and memory of a special individual, Justin Sheftel.
This event is open to the public,
No admittance fee, and lots of family fun!
To facilitate our planning, we formed a Board to provide direction and insight as we move forward and to generate ideas for future tournament and other events. 
We have been meeting on a regular basis, formed a mission statement and defined our values. For more information see the Memorial Fund link. 
https://justinsheftel.com/lehigh-valley-community-foundation/contact-us
This year we are looking forward to another fun day with lots of softball. We decided based on feedback and some requests to have Coed teams.  We have had a few in the past, this year we are adding this as an option. 
We are also including again a way to remember Justin, the first inning of the first game, every team will play without a first baseman.  Justin played first base and was a left handed pitcher, and planning on playing in college.             
 We have activities planned for all, enjoy the free lawn games behind the auction tables, fill your bellies with some food from the food trucks, visit the silent auction bid on an item to take home!  From 11:00 AM to 2:00 PM, come and enjoy all the other activities. Tie Dying  is free for the under 6 year olds, for the over 6 crowd cost will be $10 for the T-shirt.  Lawn games for all ages and free are also located in this area. 
Don't forget the Mocktail the event sponsored by Red Robin, they will be back for 2022 after having to cancel last year.  We always look forward to the  Mocktails the Mixologist create.  Each year it seems as if they take it up a notch. Come and sample, vote on your favorite and you might win a prize.  
Mocktail
This event  represents another part of our remembering Justin, to support the efforts against underage drinking and drinking and driving. 
Another key activity to support the community and honor Justin's love of baseball, we are really pleased to be co sponsoring a Softball Clinic  with St. Luke's.  Steve Carlton will be returning to provide coaching from his years of experience.  There will also be local coaches and players participating and coaching.  For more information and to sign up go to this page.  For sign up: https://justinsheftel.com/home/sports-clinic-2 
For more information:  
General Schedule:  
Teams Schedule: 
We couldn't do this without your help & support. Please consider donating and Become a Sponsor Today! 
 2022 Welcome Letter:  
2022 Sponsor Information and Form: 
For an on line payment go to the link below:
> Justin Sheftel Memorial Fund
Any questions or for more information,
Contact: Linda Sheftel Phone: 610.393-7055
Email: justinsheftelmemorialfund@gmail.com
Can also visit sponsor link on home page. 
The feedback we have received over the past couple of years has been truly amazing, we are beginning to understand we are making a difference and having an impact on the community.
General Information: (To be Updated)
From 10:30 AM to 3:30 PM, the silent auction will be held. At 5:00 PM winners can pick up their prizes!! Come bid on spectacular sports memorabilia, Lehigh Valley restaurant vouchers and so much more! All proceeds go to the Justin Sheftel Memorial Fund. Tournament Merchandise will also be sold during this time.
As we did last year we have included a "buy it now" price.  So if you know you want the item  you can purchase without having to check on the bid prices and you can still buy at the tournament.  There are 2 categories,  Merchandise and Sports.
To view the Auction items go to this link to download.  If you want to purchase an item use the buy it now price.  Email: Linda.sheftel@gmail.com to confirm your purchase. Item will be at the info booth.  
Always one of the favorite moments of the tournament for everyone involved, the Group Picture will be taken at 10:55 AM. All players will report to hill behind the Muhlenberg Women's softball field with your team picture. Look for your team's colors to find where you should sit.
A 50/50 raffle will be held. The  final drawing for the big winner will be before the men's championship game! In 2021 the winner took home $450.
And of course there will be great food to fill your bellies all day! We are very excited Vince's Cheesesteaks is returning and will be serving up their special version of Cheesesteaks, Lehigh Valley style!     "Take a Taco and more",  will be returning,  Linda personally tried their food at another event, very yummy.  For the morning crowd look for the Donut truck for freshly made donuts, coffee and juice. 
From 11:00 AM to 2:00 PM, come and enjoy all the other activities. Tie Dying  is free for the under 6 year olds, for the over 6 crowd cost will be $10 for the T-shirt . Try some of the field games, for all ages, corn hole, and spike ball.  . 
Schedules:
Field & Day's Activities:  
Team's Schedule:  
---

We are excited to share our history over the past 16 years, how we have honored Justin and impacted our community, please take a moment to watch our story.