Justin Sheftel Memorial fund is managed by the Lehigh Valley Community Foundation.  This organization works with small funds to manage the charitable assets.  They have been in existence for over 40 years. Community foundations have two primary goals:
To stimulate the establishment of permanent charitable funds to serve the local community, now and for the future, and….
To address community needs and opportunities through grant making and organizational leadership.
In 2014 Linda Sheftel was honored to be presented the Vision in Philanthropy Award for the Lehigh Valley Community Foundation (LVCF).  In 2018 Elliot and Linda joined an associate group of the LVCF that delivers information pertinent to non profit marketplace. Linda now serves on an Executive Committee supporting this special group.
Sponsorships for 2023 are available now.  You can donate directly or can mail the donation to the Memorial Fund (see below)
For information on the level of sponsorships available, and on how we support our community,
click on this link: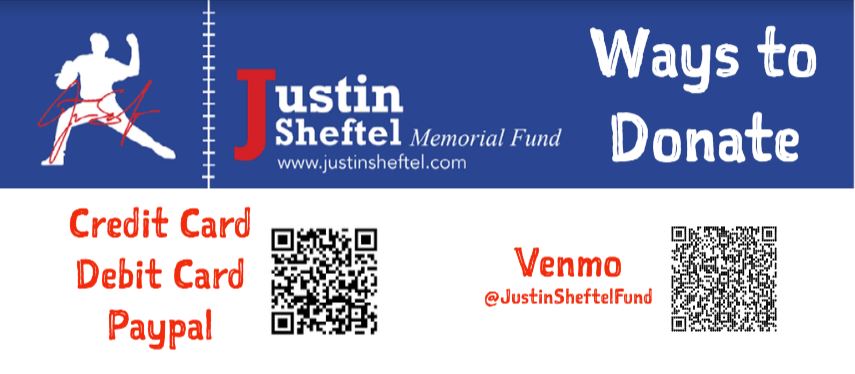 We are excited to share our history over the past 15 years, how we have honored Justin and impacted our community, please take a moment to watch these two videos: