Justin Sheftel Memorial
Scholarship Award
Updates on Scholarship Winners: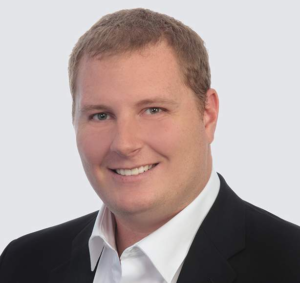 NICK HOMA (2006)
After receiving the Justin Sheftel Memorial Scholarship in 2006, Nick graduated from Parkland High School and applied his award toward tuition at the University of Pittsburgh. Nick played baseball against Justin and has fond memories of those games. During his time in Pittsburgh, Nick spent two and a half years working in the biological research lab of Dr.Andrew VanDemark on a project that involved the search for potential anti-Tuberculosis drug targets.
For his efforts, he was awarded the Howard Hughes Medical Institute Undergraduate Research Fellowship three times during his enrollment. In April 2010 Nick graduated with cum laude honors from the University of Pittsburgh with a BS in Microbiology. He also achieved a minor in both Chemistry and Latin Language as well as a certificate in the Conceptual Foundations of Medicine. In the fall of 2010, Nick began graduate school at Duke University in Durham, NorthCarolina. He was recently the lead author on an article published in a scientific journal for his work on Epstein – Barr virus. Nick has achieved his PhD in Molecular Genetics and Microbiology from Duke University.(2021 update) Nick completed a BS in Microbiology from the University
of Pittsburgh, MBA from Fayetteville State University, and PhD from Duke University. Currently, he works at Nuventra Pharma Sciences and lives in Durham, NC. His PhD studies focused on virology and as I currently work in the drug development industry, my connection to COVID-19 is quite a bit different from most others that I know. Despite the negative implications of a pandemic, I have had the opportunity to be personally involved in the design and conduct of a clinical trial for an antiviral therapeutic, and I am proud that I have been in a position to contribute to that kind of effort."
From Nick: "I was thrilled to be able to use his scholarship towards beginning my career in science. I believe that it is a fantastic way to help talented and motivated students start their adult lives and careers with their best foot forward. Based on the accomplishments all of the other recipients to date, it is obvious that the scholarship is serving its purpose brilliantly."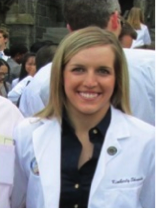 KIM SHEMANSKI (2006)
After graduating from Parkland High School, Kim attended University of Maryland, and received a Bachelor of Science in Biology and Psychology from the University of Maryland in May 2010, she continued working on a Master of Science in Physiology and Biophysics from Georgetown. In 2012 she moved to Washington, D.C. to start medical school at Georgetown. She also helped coordinate Georgetown's student -run free clinic for the homeless and uninsured in the Southeast, Washington D.C. She is graduated in May and has moved to sunny California and is a General Surgery intern at USC in Los Angeles. (2021 update) She is in her fourth year general surgery resident at the University of Southern California, and is applying for a cardio thoracic surgery fellowship.
From Kimberly: "Maryland is a huge school, and I think that it could have been very easy to get lost among the crowd. During a period when everything around me was new, the Justin Sheftel Scholarship reminded me of home and of the fundamental values that were instilled there. Honoring the memory of such a commendable young man was (and still is) something to strive for daily. Additionally, playing in the tournament every year has fueled lasting friendships. It has been a truly special experience for me."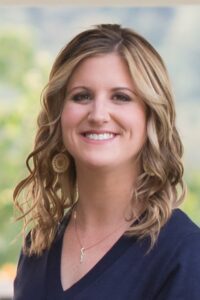 BRIDGET KOLP (2007)
Bridget graduated from University of Delaware in June 2011 with a Bachelors of Science in Accounting and Finance.
After graduation she moved to Manayunk, Pa to begin her career as an auditor for PriceWaterhouseCoopers.
Currently she is a CPA and works in financial reporting for Atlas Energy. She has attended a number of tournaments, and because of Justin's legacy, is committed to live each day to the fullest.
In her free time Bridget continues to be actively involved in intramural sports and helps to organize charity events through work.
From Bridget: "I will always be thankful and humbled as a recipient of the Justin Sheftel Memorial Scholarship. This was more than just a scholarship to me. In addition to helping me pay for college, it became a commitment to continue the legacy of Justin: to live each day to the fullest, to help others, to be a spirited athlete both on and off the field, to maintain my integrity, and especially to be true to myself. I received the scholarship 7 years ago, but vividly remember both the sensation of endorsement and the challenge to be a role model. His legacy will be with me throughout the rest of my life."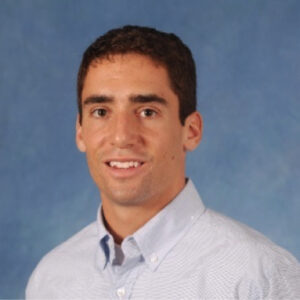 BOBBY TORPHY (2007)
Bobby graduated valedictorian with a BS in biochemistry at Muhlenberg College. While at Muhlenberg, he ran cross country and track and field during all four years, and was a three time academic All-American. Bobby pursued a medicine degree and graduated from the University of North Carolina School of Medicine in 2015. He is now living in Denver and completing his residency in General Surgery at the University of Colorado Hospital. (2021 update)… is completing his General Surgery training at the University of Colorado in Denver. I plan to pursue a fellowship in Surgical Oncology after residency. Working in health care and taking care of patients with COVID-19 has made for a stressful and unpredictable year. I have been constantly humbled by the sacrifices that so many have made during this pandemic, including health care workers, hospital staff, teachers, and all front line workers, as well as all the people who have lost work or had to stay home to try and curb the spread of this virus.
From Bobby: "Looking back, the Sheftel Scholarship was an excellent reminder for me to follow my passions in academics and also in athletics."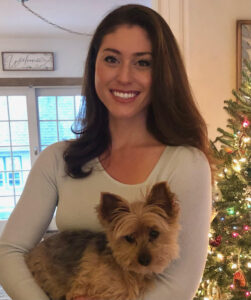 EMILY STANKOSKI (2008)
After graduating from Parkland High School, Emily was accepted at the University of Pittsburgh, she graduated in 2012 with a degree in Neuroscience and a minor in chemistry. She graduated from the physician assistant program at South University in Savannah in March.
She is hoping to work in either neurology or emergency medicine. Emily is now working as a Physician Assistant in Spine and Orthopedic Surgery at Shriners Hospital for Children in Philadelphia. (2021 update)..continues to live in Philadelphia, working Shriners Hospital for Children as a PA for the past 4 years. I have been fortunate to continue working throughout the pandemic. Although I am not treating COVID-19 patients directly, I've witnessed the impact it has had on hospital systems throughout the city."
From Emily: "I feel extremely honored and grateful to have been a recipient of the Justin Sheftel Memorial Scholarship. Throughout my undergraduate career and now in my graduate education, I continue to be inspired by Justin's memory. I strive to emulate the same values that Justin embodied in his life, which have touched so many people. This scholarship has provided me with lifelong motivation to live up to my highest potential, and to serve as a role model to those around me."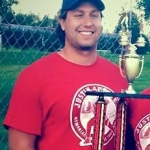 KALE SWEENEY (2008)
Kale graduated in 2012 with a Bachelor of Arts in Public Health Studies with a minor in Psychology from Johns Hopkins. He decided to continue his education by obtaining a Master's degree at the Johns Hopkins Bloomberg School Public Health for an additional year. Defensive starter all 4 years on the Johns Hopkins football team. Kale worked in health policy and compliance for Maryland's Department of Health and Mental Hygiene in Baltimore. Kale is currently working as a consultant for HighPoint Global in Baltimore, MD. (2021 update…Kale is still with HighPoint as a senior consultant, and recently engaged.
Kale has been an active participant in the tournament as captain of Team America. He values each time everyone reunites to compete, have fun, and reflect on Justin's life. His team has taken home the trophy four years in a row.
From Kale: It amazes me that I graduated high school six years ago, and I am fortunate to say that I've had a lifetime of experiences in those six years. As a Justin Sheftel Memorial Scholarship winner I have been extremely honored to get to know the Sheftel family and become involved in the Justin Sheftel Tournament for several years now. It is an event that brings together family and friends that may not see each other on a regular basis because of the various life endeavors everyone has chosen to follow. The tournament has been a huge success and keeps getting bigger and better each year as smiling faces and enthusiastic spirits reunite on a special weekend to remember Justin.
The connection that links everyone in attendance is Justin, and the impression he made on everyone he knew and everyone that knew him. I always reiterate that I never personally knew Justin but it is very easy to see the values and drive that he embodied each time everyone meets to play softball, share stories, laugh, and reflect on Justin's life on these special weekends. I would like to thank the Sheftel family again for everything that they have done and continue to do, not only for high school kids that are looking to further their education like I once was, but for continuing to unite friends, families, and communities while remembering their son, Justin.

NICK GISOLFI (2009)
Nick received his Bachelor of Arts degree in Public Health Studies and Psychology while attending the Krieger School of Arts & Sciences. He graduated from Johns Hopkins with a B.S. in Biomedical Engineering and Computer Engineering. He is currently working towards a PhD in Robotics from Carnegie Mellon University with a focus on data mining and machine learning. (no 2021 update)
"As a Justin Sheftel Memorial Scholarship winner I always reiterate that I never personally knew Justin but it is very easy to see the values and drive that he embodied each time everyone meets to play softball, share stories, laugh, and reflect on Justin's life on these special weekends. The Sheftel family continues to unite friends, families, and communities while remembering their son, Justin".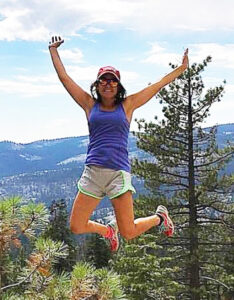 MICHAELEENA COSGROVE (2009)
Michaeleena graduated from Temple University in May 2013 with a bachelors degree in Criminal Justice. She spent the next year interning for the Philadelphia Federal Detention Center. Still an active avid runner. Michaeleena is taking classes and pursuing an education certificate, she plans on becoming an Elementary School teacher. Michaeleena moved back to Allentown is teaching and has a baby boy. (2021 update)…her son is two; still living in Allentown with my husband and son, and working as a 7th grade math teacher at a charter school. I am currently teaching virtually and have been since March 18th (minus summer break), it has definitely been a major adjustment on life as we know it. Many struggles with virtual learning, but my biggest takeaway is the resiliency of my students and their drive to continue their education despite the challenges they face. This has been the driving force for me in teaching my students each and every day.
From Michaeleena…She is truly inspired by the Justin Sheftel foundation and how it has helped so many individuals succeed.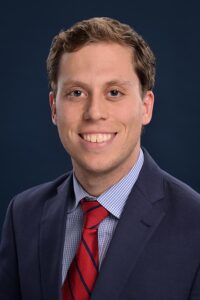 DAVID STRAUSS (2010)
David graduated with a B.S. degree at Bucknell University, in Cell Biology/Biochemistry. He is currently attending medical school at Temple University. (2021 update)…I am in my 3rd of 5 years of my Urology residency at Temple University and still planning to pursue largely a practice in robotic / urologic oncology. Over the past several months, Ive still been working in the hospital and have grown an appreciation for the dedication and teamwork needed to get through difficult times.
From Justin's story he learned to work hard, persevere and 'hang loose', all of which have helped him to get to where he is now.
From David Strauss: "Looking back on the influences of my community at Parkland, as well as opportunities that the Sheftel foundation presents, Justin's memory and characteristics we're more than a positive influence for my college experience, and I plan to utilize these ideals in furthering both my education and athletic career. From Justin's story, I internalized the necessity to work hard, ability to persevere, and concept of 'hanging loose' – and I believe all of these facades have helped me get to where I am now. Hard work is the foundation for success in any of life's endeavors. In these endeavors, there are bound to be hiccups and road blocks. Perseverance is the fusion of hard work and ingenuity to traverse these problems to stay on the path to your goals.
Lastly, a cool and fun loving demeanor facilitates making friendships along this path, and seeing the value in your efforts. The stories I have heard of Justin, as well as the values I have seen in the other Sheftel scholarship winners, display these just characteristics. In his academic, athletic, and personal endeavors, Justin displayed determination, perseverance, and the humorous and cool demeanor to not only be successful, but influence all those around him. I owe Justin a thanks for prompting my own introspection with regards to these characteristics while along my own path."
Financially, I am genuinely honored to have received this award, as I know it has opened an opportunity for myself with the rising cost of a secondary education. More-so than the financial aspect, Justin's memory has given me the most in the sense of shaping my mindset and attitude necessary to achieve my goals, but also likewise positively influence those who I interact with."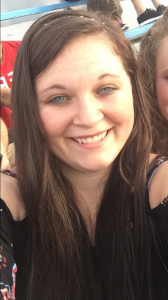 MELISSA LAWSON (2010)
Melissa graduated from Penn State University with a Master's in Accounting and a minor in the Legal Environment of Business. She is working as an Audit Associate at KPMG in Pittsburgh.
While at school she was actively involved with the Student Pink Zone Organization, which raises money to fight breast cancer. She Mel danced 2014 in THON, a 46-hour dance marathon to help pediatric cancer patients and their families. (2021 update)…much has stayed the same; while this pandemic has certainly been scary for all of us, one bright side is that it has allowed me to spend more quality time with my family (and dog) since I have been working remotely for a majority of 2020
From Mel: "Throughout my time in college I have often been reminded of the values that Justin emulated. My Boston Red Sox cap from the first tournament I attended sits proudly in my room at school and reminds me that success requires hard work, to do what you love, and always do what you can to help and inspire those around you. I know that Justin and the entire Sheftel family will continue to inspire me as I graduate and begin my career."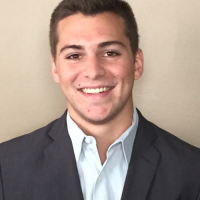 BEN BREINER (2011)
Ben attended Lehigh University, studying Supply Chain Management. In 2014 he studied abroad in Barcelona, Spain. He graduated from Lehigh University with a degree in Supply Chain Management in the Spring of 2015. Ben just took a new position with with Chobani in NY, working in the Sales and Operations Planning. (2021 update) …remains in Manhattan with Chobani.
From Ben…Looking back on the scholarship he still feels honored and humbled to be a recipient. He feels having his name tied to an award in Justin's memory is truly an honor, and has positively affected his college career. Each time he visits the tournament he throughly enjoys the atmosphere and is constantly impressed by the growth of the event from year to year. Receiving the scholarships has positively affected my college career. I greatly appreciate this scholarship and the tournament which remembers Justin each year.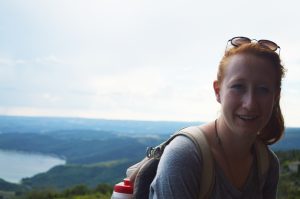 SYDNEY HIBSHMAN (2011)
Sydney attended Temple University, studying Architecture. In 2015 she was accepted into the design track within the architecture department.
In the fall of her Senior year at Tyler School of Art, she studied abroad in Rome for 3 months.
"I was surrounded by teachers and a landscape of history and architectural splendor. During my time there I studied and produced work for a local architect/ and was challenged to explore new depths of design and architecture. Upon returning I only had one semester left until graduation. two months before graduation I accepted a job offer with a Custom/ Specialty metal fabricator, M. Cohen and Sons a custom and speciality metal fabricator designing high end retail store fronts. I have had the privilege to work on such projects as Zaha Hadid's W. 257 28th St High Line residence, the World Trade Center, and numerous High-end retail storefronts." (no 2021 update)
From Sydney: "When I received the scholarship I had just committed to playing on the Varsity Field Hockey team at Temple. I spent my first two years with the team working hard to transform into a key player for my teammates. I began to earn more playing time, got a few starts, and even scored a goal! Last spring I was officially accepted into the design track within the Architecture department. My studio classes and team practice/ games became a direct time conflict. For a while I tried to split my time but came to the realization that I had to choose between the two.
I struggled with the decision but ultimately chose to part from the team. It is almost been a year since I made that change and have not looked back, I have so much more time to put into my projects and acquired a position of leadership in Temple's chapter of The American Institute of Architectural Students. We are designing and building a ramp and deck for a family in Upper Darby with a handicapped daughter who is confined to a wheelchair. I have stayed active with field hockey in playing when I get the chance and coaching middle and high school students. I am also training to run a half-marathon later this year.
I am not sure that I can accurately convey my level of gratitude for being granted this scholarship, it is two fold though. The scholarship itself has helped me and my family finance my continuing education this is a blessing that is truly unparalleled. Perhaps even more than that when I accepted this scholarship I felt a connection to Justin that I have carried with me. The prompt for the scholarship application essay asked us to consider "'WWJD' What Would Justin Do?" Justin set a great example both on the field and in the classroom providing me with a role model. His legacy has guided me through me many of the difficulties I have faced since graduating high school. "
The award helped her to finance this continuing education, and has been a blessing to her and her family. She carries a reminder with the bracelet from the tournament.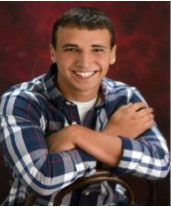 RYAN RIZZETTO (2012)
Ryan graduated from Penn State, with a B.S. in Civil Engineering and a minor in Energy Engineering. He is currently working for Dewberry Consultants as a Civil Engineer. (2021 update)… Is still working as a Civil Engineer for Dewberry Engineers, living in Philadelphia. I have been fortunate enough to be doing well through the pandemic, but have seen the impacts through my girlfriend, who is a frontline registered nurse treating covid patients in New Jersey and Pennsylvania. Her experiences on the medical front have helped me understand the severity of this virus and has encouraged me to do my part in protecting our families, friends, and communities around us. While at Penn State he was very involved in THON 2016 as a Supply Logistics captain. Ryan is grateful that the scholarships pushes him to excel in his academic, professional, and social life. He is Captain of Angela's Angels, in honor of a dear family friend who died recently.
From Ryan…Justin's scholarship has simply been nothing but motivation for me throughout my college career. his memory along with his hardworking personality, is something that has been instilled in him mind since receiving the scholarship. He is forever grateful that the scholarship puss him to excel in his academic, professional and social life. He is Captain of Angela's Angels, in honor of a dear family friend who died recently.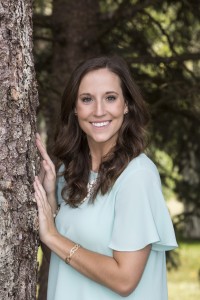 LIZZY ANDREW (2012)
Lizzy graduated from West Chester University studying Finance and International business, she is currently working at Vanguard in the Flagship Services Division. In January of 2015 she volunteered abroad in Cusco, Peru where she taught English for two weeks to young girls aspiring to work in the tourism industry. In 2014 she studied abroad in Rome, Italy and continues her love for soccer by playing on the West Chester Women's Club Soccer Team. Lizzy is involved with a sorority Alpha Delta Pi, she served as Finance VP. (2021 update)..passed the CFP exam in March and moved into a new job at Vanguard as a Product Strategist in their retail advice business. She continues to live in Philadelphia.
From Lizzy…Being the recipient of this award represents a commitment I have made to emulate Justin and uphold the values and morals he held important in his own life. While she never had the honor of knowing Justin, the admirable characteristics had are so apparent by the impact he has left on others. She will continue to strive to live my life leaving that same positive impact on people as Justin did, whether they are my close friends or simply people I encounter in my every day life. Lizzy is thankful to Sheftel family, friends, and community for blessing her with scholarships three years ago. It continues to inspire her to live a life like Justin's; one full of had work and dedication, which ultimately led him to be the well rounded and well respected individual that everyone knew him to be.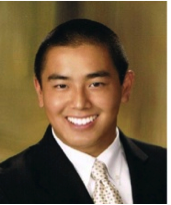 PAUL TAJIRI (2013)
Paul has graduated from and is working in Chicago. Some activities that he is involved in are Koinonia Campus Ministry and The Collaboratory Applied Research. Through the Justin Sheftel Memorial and the individual and spirit behind it, he was reinforced with the essential values and principles that embody his character. Paul is truly thankful for the impact the Justin Sheftel Memorial has had upon his life, and the impact that it will continue to have upon others. The Memorial and the individuals who help coordinate and direct it continue to be true blessings to all of those involved, and he is once again thankful for all their hard work. (2021 update…recently married, Paul lives in the Greater Chicago Area as a Senior Software Developer at Creative Systems & Consulting. He is also pursuing a Masters in Computer Science from Georgia Tech. This year…I think we all have obtained a deeper appreciation for simple moments with family and loved ones. We are made for relations and can still thrive through this pandemic when we intentionally care for one another
From Paul.. "As a scholar-athlete at Parkland High School, the Justin Sheftel Memorial Scholarship is a well-known prestigious award that many students diligently apply for and hope to receive. Though at first glance the reason for this prestige may not be fully known or grasped, upon further investigation of Justin's individual character, the essence of this prestige can be understood. My first encounter with the Justin Sheftel Memorial Scholarship was about 5 years ago, when I was in middle school. A classmate of mine, who's older sister was a past recipient of the scholarship, always wore a Boston Red Sox baseball cap, with the word "Shef" embroidered on the back.
Although at the time I only knew Justin Sheftel as a dedicated Red Sox fan, when I reached my senior year in high school and began to apply for college scholarships, I realized who the man behind the simple but defining word, "Shef", really was. Through the words of Justin's friends and family and the success of the truly blessed Justin Sheftel Memorial, it can be clearly understood that there is something much more behind the simple Red Sox cap. There is an altruistic, hard-working individual who has left and continues to leave an indelible positive mark on others. It can be understood that Justin was not only a dedicated fan of baseball, but also a passionate and loving player with true integrity.
Whenever I read the descriptions of Justin Sheftel, I am always reminded of the words of Apostle Paul to the church of Corinth: "And now these three remain: faithfulness, hope, and love. But the greatest of these is love." Justin's life example exemplifies these universal positive traits, and I hope to imitate his character. It is a true blessing and honor to be a recipient of such a prestigious scholarship, and I am thankful that I now know the man behind the simple word, Shef.
I am truly thankful for the Justin Sheftel Scholarship, and for all of the selfless effort the Sheftel family and Justin's friends have dedicated to this memorial. This coming fall I will be attending Messiah College in the Honors Program and majoring in Engineering. As I look forward to furthering my education at Messiah, I will hold dear these positive enduring qualities that defined Justin and his indelible legacy to the Parkland community."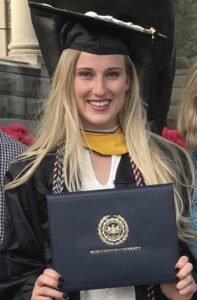 CALLIE KRAJCIR (2013)
Callie graduated from West Chester, majoring in nutrition, She is completed her dietetic/nutritionist internship last year. She is now a registered dietitian at LVHN weight management center in Allentown. She is enjoying this new position as she enjoys helping patients lose their weight to look and feel healthier. (2021 update)..has been very fortunate to still have a job, she is aware many have not been so fortunate. Currently, she is working part-time as a Registered Dietitian, mostly in the outpatient weight management setting. Virtual visits are starting to become the norm, but I am glad to utilize technology. A positive of the pandemic is that I was able to spend a lot of quality time with my family.
From Callie…"Being the recipient of such a prestigious scholarship is an honor. As I filled out the application, I felt such a connection with Justin through characteristics that we both share athletically, academically and personally. I felt extremely humbled when I was announced a recipient. I only hope I can have an impact on others as Justin has had on me. I will forever keep his memory with me. I truly appreciate this award and would like to thank Justin's family and those involved with the memorial foundation. I admire the effort that is put into the annual softball tournament by the community. I had such a great time helping with the tournament. It's amazing how one person can bring together a whole community. I hope in the upcoming years I can continue participating and helping with this incredible event. After being chosen for the scholarships she realized how lucky she was to be a part of an event that can bring tougher a whole community. It also inspired her to study hard and to enjoy college. She has been our special 'go to' person for the Mocktail, working with Keith Groller keeping everything organized! Callie looks forward to seeing the Sheftel family, her fellow scholarship winners and friends at the tournament.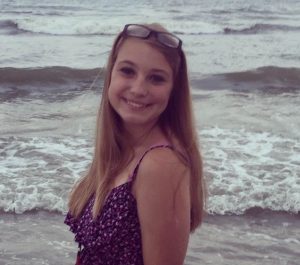 PAIGE MUTH (2014)
Paige is currently keeping very active at York College of Pennsylvania. She is in her second year nursing and has been on Deans List. She is the secretary of her school's Relay for Life chapter and the philanthropy chairwoman of Phi Mu Fraternity. Paige remains very devoted to helping others. Paige is still active by playing soccer intramurals. (No 2021 update)
"I think of Justin often, especially when I see my Red Sox cap hanging in my room. I can't thank the Sheftels enough for this gracious gift and being able to help keep Justin's memory alive. Helping out at the Justin Sheftel Memorial Softball Tournament was truly an eye opening experience to see the community gather to celebrate the life of Justin. I was never a big baseball fan but after hearing that Justin loved the Red Sox, they became my favorite team. Every time I see a game or someone mentions them, I think back on Justin. It is a complete honor to carry on Justin's name. I would like to thank the Sheftels for helping me further my education. I will continue to help others by pursuing my nursing degree at York College of Pennsylvania."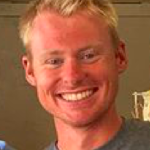 JAMES (JIMMY) HAHN (2014)
Jimmy is in his third year at Muhlenberg College, majoring in mathematics, and also studying secondary education. Jimmy's goal is to become a middle school or high school math teacher. he substitutes when he has time for Northampton School District. Jimmy has been our newest addition to the Tournament, he is the Captain for Rebels Reunited. He continues to play basketball although not at the college but by playing in adult leagues, coaching, and refereeing. Jimmy was a wonderful addition to the tournament 2015 and, we are thrilled to have him be part of the tournament. (2021 update)..is in his 3rd year as a Mathematics Teacher at Salisbury High School. In addition to teaching, he holds multiple positions in athletics/extracurricular activities: JV Boys Soccer Coach, Middle School Girls Basketball Coach, Assistant Track/Pole Vault Coach, and Student Government Advisor. He also continues to officiate basketball on youth, high school (PIAA), and collegiate levels. He is also pursuing my Master's Degree in Secondary Education – Curriculum and Instruction at Kutztown University.
From Jimmy…"When my name was called as a recipient, I cannot express the feeling and sense of pride that overcame me. That feeling has stayed with me since then, and will certainly continue the rest of my life. The qualities that Justin possessed, to everyone and everywhere, are truly admirable and I hope I could even come close to having those as well. As an athlete, I esteem his character on the field, but his character off the field is even more revered by me.
His selflessness, caring, and kindness (among countless other attributes) towards his family, friends, and community all contribute to his unparalleled legacy. I noticed the impact he had on everyone who knew him at the softball tournament, where his family, friends, and community members still celebrate him. This award is such a prestigious honor, and I am overcome with pride to represent such a tremendous human being. I would like to thank the Sheftel family, and I hope every person tries to reflect Justin's character."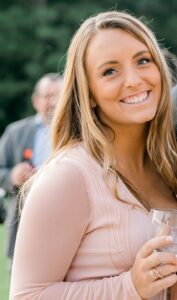 Caitlin Carlson (2015)
Caitlin is a sophomore studying Elementary Education at James Madison University and plans to pursue a career as a gifted teacher in the future. (2021 update) .. she graduated from James Madison University with a Masters in the Art of Teaching in May 2020. She is currently living in Alexandria, VA teaching fifth grade for Fairfax County Public Schools
Caitlin is involved with several organizations on campus, " I do think of your family and the scholarship foundation through my work with JMU SafeRides. I'm still so exceptionally thankful for all the Justin Sheftel Memorial Fund has done for me and honored to be a part of Justin's legacy."
From Caitlin…To be the recipient of the Justin Sheftel Memorial Scholarship was one of the greatest honors I have ever received. Over the course of my senior year, I filled out more scholarship applications than I can count, and the overall process had become somewhat habitual. But, this particular one meant more to me than any other because of the characteristics it valued. I will forever be grateful for the monetary scholarship awarded to me, but being a part of such an outstanding legacy is where the honor truly lies.
Every athlete is taught to be things like selfless and optimistic, but it is rare that one practices those values as adamantly as Justin did. Hearing stories about him from his family and friends at the softball tournament in June, was even further proof of Justin's inspirational character. To have even be considered for this award was an honor in and of itself, but to be chosen as a recipient, among such incredible past recipients. is an even greater blessing.
I would like to thank the Sheftel family, their friends, the Scholarship Foundation, and the various members of the community who chose me as the recipient, and who continue to make this award possible for Parkland students. As I keep moving forward in life, I hope to represent Justin's legacy and the Justin Sheftel Memorial Scholarship Foundation in the best and most positive way that I can.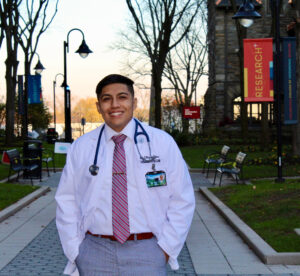 Jesus Alvarado (2015)
Jesus is pursuing a pre-medical higher education in Temple University's HonorsProgram. Jesus volunteered last summer in Peru, to work with the families in underprivileged areas. (2021 update)…This part year I've completed the post-baccalaureate program I was a part of at Temple University right when the pandemic was starting to change our everyday lives. I was then able to take my MCAT and follow a linkage agreement to start medical school at the Philadelphia College of Osteopathic Medicine. I wrapped up my first term of medical school before thanksgiving and I'm currently in week three of my second term. Time is flying and I'm trying to take in every second of it!
From Jesus…My desire to portray characteristics of the type of person Justin was has allowed me to have an impact in the College of Science and Technology at Temple, as well as the community itself. I'm extremely grateful and humbled to be a recipient of the Justin Sheftel Memorial Scholarship.The scholarship provided by the Justin Sheftel Memorial Fund has significantly helped me pursue a pre-medical higher education in Temple University's Honors Program. The memorial fund, community, and Sheftel family that creates this opportunity for students and members of the community to gain awareness about driving under the influence, does a truly phenomenal job. Still, I wish I could've met the reason behind the all of this. Those who had the chance to meet Justin and have him as a part of their lives are very fortunate because it's undeniable that there was something very special about him. There are a few number of people that transmit a special aura of ambition, benevolence, and diligence altogether. From what I was able to gather through my research about the former Parkland student, he possessed that special Aura. From stories told by his former teachers (still at PHS), to relatives and members of the Memorial Fund; it's very clear that he is held dear to many lives and has certainly had an impact on mine.The ambition, benevolence, and diligence that Justin possessed formulate the personality of a true athlete. As Justin was recognized for his love for baseball and his continuous effort, his ideal athletic personality traits are truly admirable. I've treated basketball in a similar way. Though I've never been handed anything in the sport I've always worked hard to perform well and help my teams as much as I could. After moving to the Parkland school district my Sophomore year I couldn't fit High School basketball into my schedule anymore but that didn't stop me from continuing to play the sport that I love. I immediately began playing recreational basketball in the district and developed a strong bond with my team. However on and off of the court, I've realized that the three characteristics of ambition, benevolence, and diligence lead to success in any path. I'm extremely grateful and humbled to be a recipient of the Justin Sheftel Memorial Scholarship."
2016 Recipients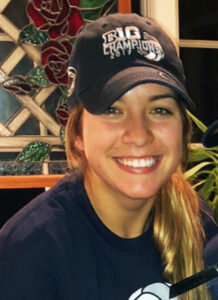 Kristin Krause – Kristin State studyingElementary Education and playing volleyball. (2021 update)…She graduated from Penn State in May 2020 with a degree in Elementary Education. I am currently teaching 4th grade at Parkway Manor Elementary School in Parkland and helped as a volunteer coach with the Parkland Girls Volleyball team this past Fall.
From Kristin: I would like to thank the Sheftel family and the selection committee for choosing me to be the recipient of such a prestigious scholarship established in Justin's name. I was honored to be able to meet the criteria to apply for the scholarship, and I truly cannot express my emotions when my name was announced as the 2016 recipient! As I learn more about Justin, the kind of person he was, the great friend that he was, the excellent son, brother, grandson, student and athlete that he was; I am even more humbled to be the recipient. I have started my journey at Penn State as a student athlete, arriving on campus at the end of June to fulfill my dream to play volleyball and become a teacher. It's my hope that I can make you proud that you selected me to represent Justin. So as I continue down my life's path, I will do my best to live up to Justin's legacy as the recipient of this esteemed scholarship.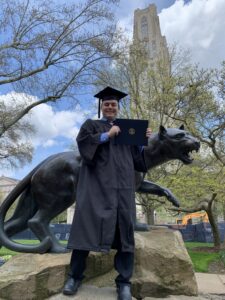 Alex Clewell…Alex is a junior at the Swanson School of Engineering, studying Computer Engineering and minoring in Economics. He is working toward a certificate in Innovation product Design and Entrepreneurship. (2021 update)…I have graduated from the University of Pittsburgh in May with a Bachelor of Science in Computer Engineering. I also started a full-time position in August at a small technical consulting company, srcLogic, located in Arlington, Virginia. At this point I have been working there for four months and have learned a lot from my coworkers and have even participated in recruiting next year's team of new hires which was an exciting experience. I am also about to adopt a pair of kittens which I'm sure will bring a lot of joy (and probably some chaos) into my apartment and life.
From Alex: It is with great pride that I was selected to receive the Justin Sheftel scholarship. As a recipient of this prestigious scholarship I am humbled to be in the same company as Justin and the previous recipients. As I look back on all the scholarship applications I completed and the numerous essays it all started to get very routine for me. When I read the essay prompt for the Justin Sheftel scholarship I immediately felt a connection to Justin and his family. I truly enjoyed completing this scholarship application because this scholarship went more in depth than grades and curriculum. It made me self-reflect and really delve into my qualities as a person and how they aligned with Justin's.
When I learned I had received this scholarship I was simply humbled, not just that I had won, but because the Sheftel family felt that I was the person to represent Justin's legacy now and in the future. I wish I could have had the chance to meet Justin because what I heard and witnessed at the softball tournament proved what a special person he was.
For me, having the opportunity to play in the tournament gave me a sense of connection to Justin and everything he embodied. I have played sports since I was five years old, I have had many highs and a few lows, but have always tried to do my best and that is what I believe Justin would have done.
I am continuing my studies at the University of Pittsburgh Honors College majoring in Computer Engineering with a minor in Economics. I hope to continue to represent Justin's legacy in my future endeavors in my collegiate career and beyond. I am extremely thankful to the Sheftel family, the Scholarship Foundation, and the community members who were a part of the selection process. This scholarship has been one of the proudest moments of my high school career and will motivate me to achieve great things in the future.
2017 Recipients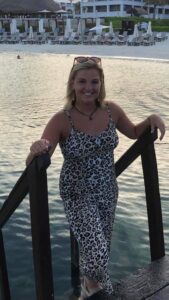 Olivia Schantz…Olivia is a sophomore at Bloomsburg University and is studying nursing. She was on the Dean's List both semesters of her freshman year and is a member of the Student Nurses Association. (2021 update)..I am a senior at Bloomsburg University and will be graduating with my bachelors in nursing in May 2021! I have been working in the emergency department at Lehigh Valley Hospital – Cedar Crest as a nurse extern. I have also accepted a Graduate Nurse position at Lehigh Valley Hospital but I am not sure which unit I will be working on yet.
From Olivia…"Receiving a scholarship in memory of Justin Sheftel overwhelmed me with emotion. I felt tremendous pride in being selected, as I was aware of the many prestigious recipients from previous years. As I learned more about the person Justin was and the admirable qualities he possessed, I felt the extreme honor of receiving this scholarship and keeping his memory alive and honor ing his life.
Words cannot express the gratitude and admiration I have for the Sheftel family. I thank them for helping me achieve my goals in their son's memory. I am currently completing my first semester at Bloomsburg University where I am studying nursing and playing soccer. I believe that I try every day to do my best and to be a good person. I want the Sheftels and selection committee to be proud that I am representing Justin's legacy. And just as Justin will never be forgotten, neither will the kindness of the Sheftels with this award.
Any one of us recipients could have been Justin that night. I like to think that a piece of Justin is in each of us. I know that his story has both impacted and influenced me. Receiving this scholarship was one of the proudest moments in my life."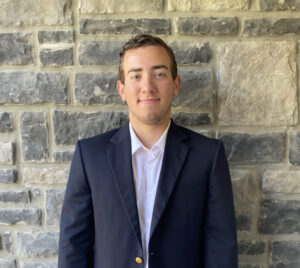 Mike Jenkins…Mike completed his junior year at La Salle University with honors in the business school and baseball program He is a double major in accounting and finance with a focus in risk management and insurance. (2021 update)… he is a senior at La Salle University with a double major in accounting and finance and a pitcher on the baseball team. After graduation, he will join Ernst & Young in Philadelphia in the assurance service line. Michael is honored to help keep Justin Sheftel's legacy alive by helping others and sharing Justin's deep appreciation for love of family and life.
From Mike: "I don't have all the right words to say just how much I appreciate the incredible honor of being selected as the recipient of the Justin Sheftel Memorial Scholarship award.
Of course, the scholarship is a huge help to me financially, but far more importantly, it is a reminder of what is truly important in life. I want to live as Justin lived, realizing the importance of leading by example, fighting through adversity, living selflessly, making sacrifices for the greater good, being humble always, pursuing goals, never giving up, living with passion and purpose, and valuing every day, every hour, every minute, and every second of life.
This is an award I will treasure forever. Having lost my father the same year I was honored to receive this award, I know how hard it is for Justin's family to accept that his life was cut short; however, how comforting to also know that he continues to live on through students like me. I proudly accept the honor and I will continue to model Justin's love of life and family. I am excited about the next step in my journey as I study business and play baseball at La Salle University, always knowing Justin Sheftel was a big part of my story."
2018 Recipients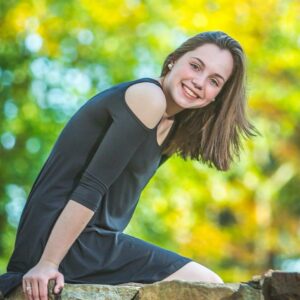 From Sophia: I would like to thank Mr. and Mrs. Sheftel and the committee for choosing me as the recipient of the Justin Sheftel Memorial Scholarship. I am truly honored to have received this gift in honor of Justin and will always carry this with me as a part of my journey. Having grown up in a life full of sports, it was hard for me to give the game up after my knee injuries. I am currently a freshman at the University of Pittsburgh, studying Education. I cannot thank the Sheftel family enough for helping me explore my passion and dreams of becoming a teacher. As I lead this new life at college, I often think of Justin and the remarkable words spoken about him. The amazing person, student, son, and friend he was. I hope to carry out my life the way Justin would and to continue to make Mr. and Mrs. Sheftel proud. (2021 update)…In early August I headed back to the University of Pittsburgh and spent the fall semester on campus. I am currently in my third year of a five-year Master's program for Early and Special Education. This was my second year as a resident assistant which looked a lot different as things were mainly online, but it was still very enjoyable. I also now act as an online mentor to our international students in China through a program called Pitt To You and serve as a student ambassador for Pitt's School of Education.
Robert Corba (RJ) is a student athlete at Hamilton College pursuing a major in biology with a double minor in physics and psychology while also playing lacrosse. My dream is to have a career in astrobiology and work towards understanding more about the habitability of space. I plan to apply for an internship at a space or planetary institute for next summer. (2021 update)…I am currently preparing for my MCATs this summer and reviewing some of the material that I learned in biochemistry and organic chemistry this past year. I am currently working on a research paper for a pediatric orthopedic surgeon at the University of Maryland Medical Center on fractured olecranons while working at the OAA surgical center to gain experience working in medicine. I also was just hired to be a Senior Admission Fellow at Hamilton College during which I will be interviewing prospective students and attending alumni events on behalf of the college for this upcoming summer and fall. Other than that, I have just been trying to keep busy while being safe during the pandemic and hoping that I am able to have a lacrosse season this spring.
From RJ: I cannot thank the Sheftel family enough for being awarded Justin's scholarship. The award carries such honor with a prestigious legacy. I am so grateful to be named a recipient and to represent Justin. I will never forget the moments before being given the scholarship in Parkland's auditorium; the stories about Justin, his virtues, and his personality were moving. I will continue to live by Justin's wonderful characteristics to best of my ability in his honor.
2019 Recipients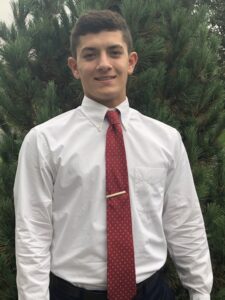 George Jenkins (Parkland)
(2021 update)…is a sophomore Accounting major at the University of Scranton. He is a catcher on the baseball team and a student representative on the Student Athlete Advisory Committee.
From George: "The Justin Sheftel Memorial Scholarship Award is an honor I will forever be grateful for. Prior to being awarded the scholarship, I was very familiar with all the wonderful work of the Justin Sheftel Foundation. The last couple years I was excited to participate in the Softball Tournament and inspired by the love of Justin and the Sheftel family…and last year, my team even made it to the final round. I remember so many good times at the tournament each year – so much teamwork, lots of laughing, a refreshing feeling of pride in working towards such an important goal of helping others. I also clearly remember sitting next to Steve Carlton for the team picture and being in awe of how many people come together year after year for such an incredible cause. It is amazing all the good that is done in Justin's memory and how widespread his impact was and continues to be. I believe Justin Sheftel is still very much alive. I think he lives in me and so many others, especially the scholarship recipients. It has been an honor to participate in the tournament but to actually be selected as a scholarship recipient is so special in so many ways. It is a gift I am extremely grateful for and it inspires me to be Justin-like in all that I do…work hard, be a great son/brother and friend, live humbly, and love life. I share an appreciation for laughter, perseverance, honesty, integrity, and sacrificing for the greater good. I am currently a student/athlete at the University of Scranton pursuing a degree in Accounting, playing on the baseball team as a catcher, and working a part-time job fulfilling my passion for learning and competitive sports."
Jennifer Wu (Dieruff) (2021 update)..since school break she has been working full time as a UPS helper, delivering packages. When things slowly reopened she was quick to find a job at UPS. Then school started again but only online which was very frustrating but with encouragement and determination, I was able to get through it. Now, I'm working full time until next semester starts.
Update on the Covid impact: A lot of things have changed dealing with a pandemic. I have lost an important family member due to covid. I have grown to appreciate the people surrounding me and those who have helped me in any form. Although I'm still working and studying, it shifted my priorities to learn to enjoy life a little bit, to have fun sometimes, not just solely work and study hard. Life is too short to focus on the negative aspect.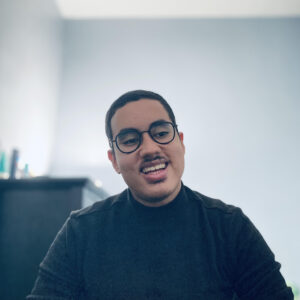 Edwin Chalas (William Allen)
(2021 update)..he started data science minor, and is currently mentoring first-generation college applicants for Matriculate.
Edwin is a communications major with a minor in Data Science at Northwestern University where he works as their Social Media Manager.
From Edwin: " From the bottom of my heart, I'd like to thank the Sheftel family and the committee for choosing me to receive the Justin Sheftel Memorial Scholarship. To be honest, I didn't think it'd be awarded to me – I was in shock when it happened. In that moment, I think I had a deeper understanding of what Justin stood for – dedication, passion and drive for their own sake, and not for a reward. I take those values with me as I finish my first year at Northwestern University, as a Communication Studies major. I plan to mentor other low-income and/or first generation high school juniors and incoming NU freshmen in the fall, and hope to take Justin's values with me in doing so. Thanks again to the Sheftel family and scholarship committee for giving me the opportunity to pay it forward, and keep the memory of Justin alive."