Who We Support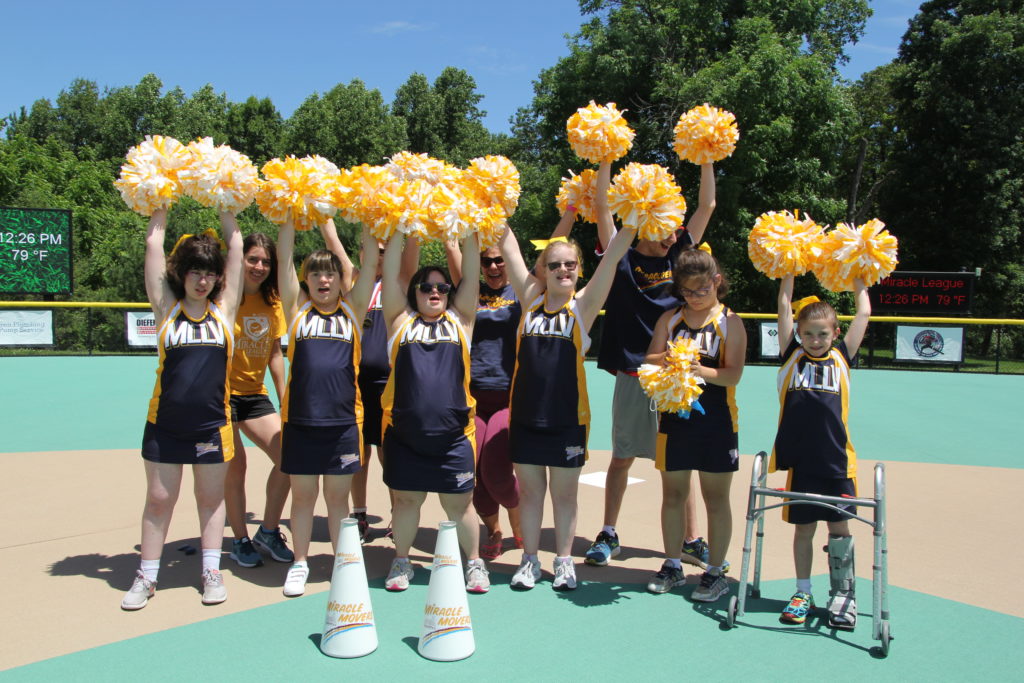 Our charities represent and support our mission, we feel with the scholarship winners and our charities we have truly made a difference and honored Justin.  This has been done with support of our sponsors, volunteers and the players that show up every year to play some softball, remember Justin and give back.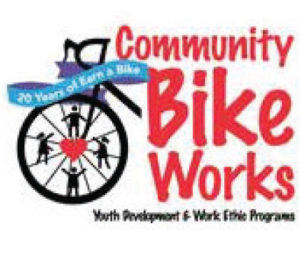 Community Bike Works is a fairly new charity, we have been involved with them for 3 years, this year we are working with them to coordinate a drop off at the tournament of used bikes, and to involve their board, and volunteers in the tournament, a wonderful charity that is making a difference.
The joy of riding, the thrill of mastering a new skill…a bike can mean so much!
Community Bike Works teaches life lessons through bicycles to the young people of Allentown and the Lehigh Valley who could benefit most. We offer high-quality mentoring programs that use bicycles and books to connect youth with adult and peer mentors and help them learn skills for success—all while having hands-on fun with bikes!
Earn A Bike – in our flagship Earn a Bike, students team up with adult mentors for a 12-week course in bike mechanics and safety. In the course of working on their bikes, students learn work skills by following their manuals, working as a team, and seeing the satisfaction of turning a broken bike into a functional one. Once students complete their classes, they earn their refurbished bike and new helmet!
Junior Earn A Bike –  introduces the 7- & 8-year-olds to the idea of working with mentors and bikes. Each class includes a sampling of Community Bike Works' core skills: Reading, Riding, and Wrenching. Students read from a book that introduces the day's lessons, practice bike riding, and learn basic bike mechanics. Once engaged in bike mentoring, students can participate in our full range of programs, including afternoon Drop-in, Earn a Book, and Youth Leadership.
Beginning in 2017, we now offer year-round cycling opportunities with Community Bike Works staff and local cycling clubs. Students can participate in Saturday trail rides, track riding, long-distance road riding, and mountain biking—learning skills including discipline and perseverance while spending additional time with mentors.
This fall, we did something that was a first for us: We took nine of our teens  on a multi-day trip to Arlington, VA, for the national Youth Bike Summit. Over three days, students were immersed in the Washington, DC, and national cycling culture. We heard from nationally recognized speakers, and attended workshops from starting our own bike businesses to getting our bodies fit for cycling. We participated in sightseeing workshops both on foot and on bikes, learning about steps Arlington has taken to make their cyclists safer and their community more environmentally friendly. To cap it all off, we took an early Sunday morning bike ride with a few hundred other students, getting to see the monuments and other sights from a beautiful trail.
Students came back from the trip energized about what they learned, and eager to implement new ideas. Our East Allentown bike shop is  planning an all-girls Earn a Bike session, with women instructors, so that girls can feel empowered and supported as they learn mechanics and cycling. Other students are interested in planning a multi-day bike trip, and still others in seeing if we can help start a 'bike train' that would help students ride their bikes to school together.
 2016 & 2017: 
> More than 500 students participated in Earn a Bike (421) and Junior Earn a Bike (84) at our Madison Street bike shop, our new East Allentown location, and in schools in Allentown and Bethlehem.
> 83% of students completed Earn a Bike, and 90% completed Junior Earn a Bike, demonstrating bike learning and earning their refurbished bike and a new helmet.
> 44% of our onsite Earn a Bike students participated in six hours or more of supplemental mentoring programs, including Drop-in, Earn a Book, Youth Leadership, and cycling programs.
> 90% of students who completed Earn a Bike or Junior Earn a Bike at a United Way community school maintained or improved their attendance for the year!
In total, students made 9,350 visits to Bike Works and spent 19,000 hours with mentors!
As East Allentown student Jayvian, 9, said on learning how to fix and ride his bike: "I feel like a superhero inside"!
---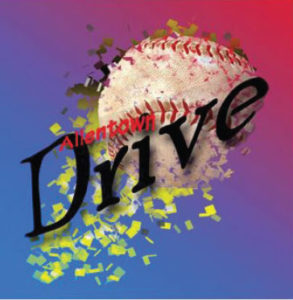 Allentown Drive Program…could be considered our flagship charity, started by Lee Butz when he recognized there was no baseball program for Allentown School District middle school players. No feeder programs available, no fields, no equipment, etc… The "Drive Program" was started with the intention to teach the players basic skills to play baseball.  It became much bigger than imagined, teaching not just baseball skills, but life skills, having impact in and out of the classroom.
The Allentown DRIVE baseball program and the Allentown School District Foundation, with the significant support of the Justin Sheftel Memorial Fund ($12,500 in 2017), the Iron Pigs Foundation ($10,000) and Lee Butz ($15,000), have been able to bring an organized baseball program back to Allentown School District middle schools starting in 2013.  Prior to that, baseball and several other team sports had been cut from the middle schools due to ASD budget constraints. It all started with the vision of Lee Butz, who founded the program, as you know, and continues to this day in selecting the coaches, purchasing the uniforms and equipment, entering the team in tournaments and coaching on the field at every practice (three time a week).
Over the past 14 years, through the additional support and amazing commitment of the Justin Sheftel Memorial Fund, the program has grown. More than 600 youth have been able to participate in baseball clinics and tryouts and approximately 400 youth play on the middle school teams.  This support has had a tremendous impact on the players' baseball skills, sportsmanship, self-esteem, and sense of accomplishment.  It has also had a positive effect on their academic achievement and school attendance. The Allentown DRIVE Middle School program is also beginning to impact the level of play of the high school teams, strengthening the high school teams when experienced middle school players move up.
Students from the four ASD middle schools – Harrison-Morton, Raub, South Mountain, and Trexler – started training after school in April and played regular season games until the end of May.  The school year program culminated with playoffs on May 23 and a championship game at Coca-Cola Park.  For summer 2017, the top 20 players from the four middle schools were selected to represent DRIVE as a combined team for local tournaments. 
Program outcomes include:
> Provide ASD students in grades four through eight with a quality of life experience by using the game of baseball as a vehicle to inspire sportsmanship, work ethic, discipline, dedication, and commitment
> Develop and expand upon fundamental baseball skills and promote physical activity and fitness
> Encourage academic achievement and school attendance by making them requirements for participation in DRIVE
> Instill a passion for baseball to inspire youth to continue playing in high school and beyond
After highly competitive semi-final games played at Bicentennial Park (now called ETCB Stadium), the finalists — Raub and South Mountain Middle School teams — met on May 30. South Mountain took home the Allentown DRIVE Middle School Baseball trophy for the third consecutive year at the league's championship game. The team defeated the Raub Middle School Indians 4-2 before a large crowd of family and friends at the Iron Pigs' Coca-Cola Park. This is the program's fifth year in existence, teaching students from the four middle schools who love baseball both the basics of baseball and the values of integrity, dedication and hard work.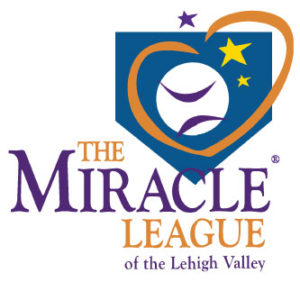 The Lehigh Valley Miracle League…we have been involved with since 2007, our first charity outside of the scholarship awards.  The Miracle League does that …it makes small and big miracles happen impacting the 'kids' lives providing them with a way to be a kid and play ball.
Founded in 2006, The Miracle League of The Lehigh Valley, located in Schnecksville, PA, is a nonprofit organization that offers an all-inclusive baseball program for individuals with special needs. Our league fosters long-lasting peer friendships while providing individuals the opportunity to play baseball in a non-competitive format.
We also have an all-inclusive cheer squad who liven up the moods of the players and the spectators with their exciting cheers and routines. The Justin Sheftel Foundation has been involved with the Miracle League for 12 years, our first community charity.
---