Softball Tournament
Saturday June 20th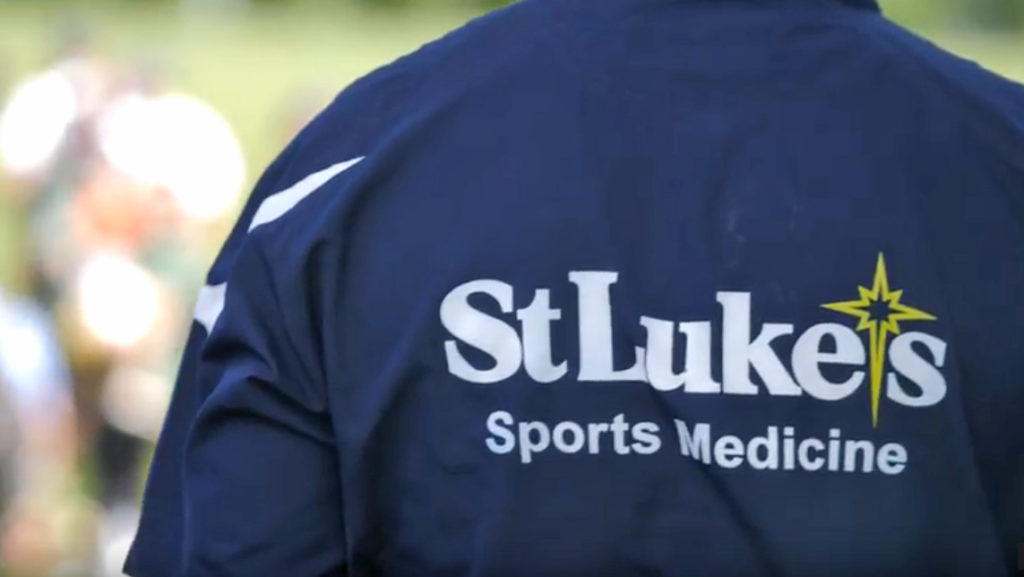 St. Luke's will be back for 2020 as the Presenting Sponsor.
St. Luke's University Health Network (SLUHN) is the region's largest hospital system with six acute care hospitals. Hospitals are located in Allentown, Bethlehem, Coaldale, Easton and Quakertown, as well as in Philipsburg, NJ. St. Luke's seventh hospital, located in Monroe County, is scheduled to go online in 2016. St. Luke's is one of Truven's 100 Top Hospitals and a top 15 teaching hospital. The Network is comprised of over 1,400 physicians and provides out-patient services at over 200 locations. Areas of exceptional medical expertise include: Oncology, Heart/Vascular, Neuroscience, Orthopedics/Sports Medicine and an Adult Level I Trauma Center.
Sports Medicine
Look for their athletic trainers who will be available for some conditioning, stretching and sports injury care as needed.
St. Luke's Sports Medicine, a service of St. Luke's University Health Network, is the largest provider of Sports Medicine services in the Greater Lehigh Valley region. St. Luke's provides athletic trainer and team doctor services as well as orthopedic surgery, physical therapy, primary care sports medicine, concussion testing and care, sports performance training, fitness centers and nutrition counseling.
Community Health
Community Health
At the tournament this year look for the St. Luke's trainers, they will be on hand for first aid services, and warm up before the games.
The Community Health Department of St. Luke's University Health Network continues to strive to achieve its mission of partnering with the community to increase health awareness, improve the health status of the community and encourage appropriate access to health services. The Bethlehem Partnership for a Healthy Community and St. Luke's mobile health units have been the primary venues for achieving this mission.
To learn more visit, www.sluhn.org

Coming back this year — their 10th year, Vinart Dealerships, has been a true supporter of the tournament, with contacts, ideas, and brainstorming.  They sponsor the Hawk and ESPN Radio so we can broadcast live from the tournament and include additional publicity leading up to the tournament.   Wonderful addition to our day and great chance to reach the community.
Vinart  is a new and used car dealer serving Emmaus Pennsylvania. If you are looking to buy a new car in Emmaus PA you have come to the right car dealership. We believe that those of you buying cars in Emmaus deserve a great experience. Don't get caught in the games that other car dealers play. Get the respect and price you deserve from Vinart Dealerships today.
Whether you are in the market for a new car or used car, Vinart Dealerships can help you find the car that fits your needs. They have genuine sales people who know about the different types of cars, trucks, vans, SUVs, crossovers and their features.
Last year, Vinart brought a 2018 car for people to view. The trunk was filled with plastic balls …you could guess the balls to win a prize. Stop by this year and participate to win a prize basket worth over $200.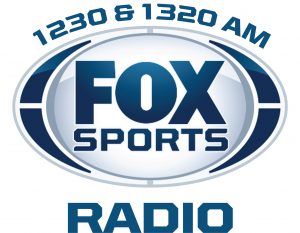 We want to recognize all the support and hard work Hawk and ESPN Radio has done the past three years.  They are co-sponsors with Vinart to provide the broadcasts to the Tournament. Their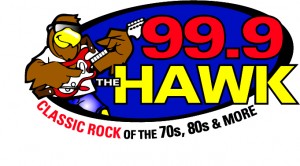 support goes much further than showing up at the tournament.  They advertise for us, provide interview times during and before the tournament, generally support our efforts to reach into the community.
A big shout out to Mike Anthony, KJ Zabala, and Bob Holder, thank you for all that you have done and continue to do.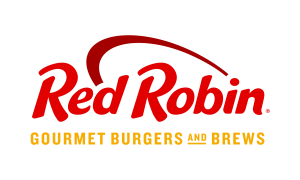 A longtime supporter and one who has been a true partner working with us to reinforce our message, Red Robin has been a sponsor of the Mocktail for 12 years.  We have watched this event grow in popularity over the years, with their Mixologists now competing and making some very unique and tasty drinks.  Come to their tent at 2:00 PM to sample some of the finest and tastiest non alcoholic drinks anywhere.  See the Mocktail tab for more information on the Mixologists, their drinks and the judges.  Keith Groller has kindly agreed to come and be the emcee again this year, he always adds some flair to the event.
This year we will award prizes to the Mocktail winner voted on by the judges, Mocktail winner voted on by the tournament participants, and we will pull one ticket from the Mocktail winner and that participant will also win a prize.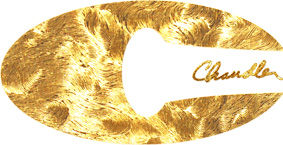 A big surprise for us was to have a chance to connect with Dave Chandler, President of Chandler Bats, the best manufacturer of wooden baseball and softball bats.  Chandler Bats provided all the bats for the tournament and prizes for the Combine competition for 2015.  Dave is not only generous, very supportive of our efforts, he also takes immense pride in his products and works hard to maintain a high degree of quality in each and every bat he makes. There was never a hesitation from Dave or his company to be part of the tournament, we are truly thankful. They also promised we would not break a bat, they were right, the bats did all the 'talking'! For 2018 we again reached out to Dave for bats to use in the Home Run Derby, it was our intent to purchase, he would not consider it… once again his generosity was over the top.  Truly appreciate.
Watch this recent news cast about our newest Phillies player Bryce Harper and his love for the Chandler Bats.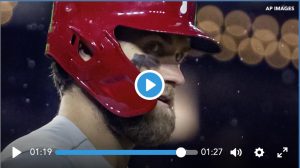 We are very honored and grateful to have the Donnelly's — Patrick and Todd involved as sponsors this year with their two restaurants. Some information on these establishments…
Randall's on the Orchard is conveniently located in the midst of the beautiful rolling orchards of Orefield, Pennsylvania. The delightfully restored Queen Victoria Inn (circa 1850) features several dining rooms that provide distinctive moods for a superlative d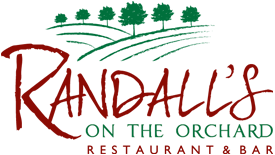 ining experience.
Based on the legendary culinary skills of the late Randy Maurer, Randall's uses the finest fresh local ingredients to offer a menu featuring steaks, seafood, and the wonderfully creative cuisine for which he was so well known.
Randall's is  located at 2016 Applewood Drive (at the intersection of Snowdrift and Applewood) Orefield, PA 18069. Just a short drive from Allentown, Bethlehem, and Easton.
Randall's restaurant and bar is open for dinner Monday through Thursday 4 to 9 PM; Fridays and Saturdays 4 to 10 PM.
The Clubhouse Grille is a casual family friendly sports restaurant and bar. We are located at the historic Bethlehem Golf Club. The restaurant is open to the public year round serving breakfast, lunch and dinner for anyone to enjoy.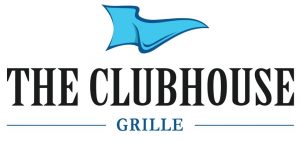 With delectable hand crafted sandwiches and paninis to mouth watering wings, burgers and fajitas, we have something for everyone! The Clubhouse Grille has over 50 craft beers and a fully stocked bar. There are TVs everywhere with great inside and outside seating. Join us for daily specials on food and drinks.
Our new food truck is perfect for any summer event! Check out www.theclubhousegrille.com for more details. The Clubhouse Grille is located at 400 Illick's Mill Road Bethlehem, PA 18017 and is open Sunday-Thursday 8am-11pm and Friday/Saturday 8am-12am.
---

View all of our sponsors. To learn more about them, click on their logo.