2017 Softball Tournament
Saturday June 17th
Lehigh County Athletic Fields
Cedar Creek Parkway West
Corner of Broadway and Parkway Road. 8:30am – 8:30pm
Rain Date June 18th.
We are kicking up our heels, and finalizing plans for 2017's tournament.
Doing a Happy Dance!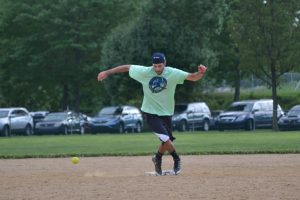 Get ready to lace up your cleats (non metal required) and grab those softball gloves, the 13th (yes hard to believe our 13th year) annual tournament is scheduled and we are making plans for another great fun filled day for everyone. To facilitate our planning, we conducted a survey, with feedback from the players and volunteers, this year there will be a Friday night VIP reception for our $500, $750 and $1000 sponsors, with David Akers, place kicker for the Philadelphia Eagles. David will be speaking, his talks are very motivational, and inspiring.
All our plans and activities will be conducted in the honor and memory of a special individual, Justin Sheftel.
Open to the Public, No Admittance Fee, Family Fun Day.
CALL TOURNAMENT HOTLINE FOR AN UPDATE ON WEATHER AND ACTIVITIES
(as we get closer to the date)
610-351-5900 EXT: 45873
2017 will be the Thirteenth Annual Softball Tournament, we plan on continuing to honor Justin and our charitable efforts with support from the players, volunteers, fans and sponsors. We hope to have a deeper impact in the Lehigh Valley community, its charities and programs as a result of the tournament's success. The feedback we have received over the past couple of years has been truly amazing, we are beginning to understand we are making a difference and having an impact on the community.
For the 2017 tournament with have some new activities and more involvement with the community we are so fortunate to be a part of.
We are also excited to announce St. Luke's University Health Network will be continuing as our presenting sponsor in 2017 and with them we are planning many exciting and free activities.
About our presenting sponsor: St. Luke's Sports Medicine
As service of St. Luke's University Health Network, it is the largest provider of Sports Medicine services in the Greater Lehigh Valley region. St. Luke's provides athletic trainer and team doctor services as well as orthopedic surgery, physical therapy, primary care sports medicine, concussion testing and care, sports performance training, fitness centers and nutrition counseling. St. Luke's is proud to be the Presenting Sponsor for this year's Twelfth Annual Justin Sheftel Softball Tournament.
Vinart will be sponsoring Hawk Radio and ESPN news broadcasting live from the Tournament. Very excited to have them back and part of the day. ESPN will be on hand early in the day broadcasting from 7-9am and St. Luke's portion will be from 9-10am. Hawk will be broadcasting later in the day.
See below for tournament information:
12:30 – 1:30 & 2:00 – 3:00 – 

Free Sports Clinic – for the Middle and High School Athletes
David Akers, place kicker for the Philadelphia Eagles will be involved with the clinic. There will be two clinics  12:30-1:30 and 2:00 – 3:00.  
For more information and to signup go to: http://justinsheftel.com/sports-clinic
10:30 to 3:30 Silent Auction
Come bid on spectacular sports memorabilia, Lehigh Valley restaurant vouchers and so much more! All proceeds go to the Justin Sheftel Memorial Fund. Tournament Merchandise will also be sold during this time. At 5:00 winners can pick up their prizes!
A list of the silent auction items will be posted here, the week of the tournament.
Group Photo –  11:15
Always one of the favorite moments of the tournament for everyone involved, the group picture! All players will report to hill behind the Mulenberg Women's softball field ready to smile. Look for your team's colors to find where you should be. David Akers will be speaking to the group.
Mocktail Event –  2:15
Look for the tent with the Mixolgists hard at work creating their Mocktails. This event is sponsored by Red Robin, with 4 mixologist and 4 special guest judges! Click on the Mocktail tab to learn more about the event, judges and Mixologists. This year we are very excited as Keith Groller will be returning as the emcee, can't wait to see the competition and hear Keith's take on the concoctions. Come and taste the Mocktails for free, vote on your favorite for a chance to win a prize basket worth over $100. 
12:00 – 7:00 50/50 raffle
Every hour between this time, 4 tickets will be drawn to win a prize. The final drawing right before the men's championship game to see who takes home the big prize, the raffle dollars! Last year the winner took home $600.
Great food available all day!
Check out St. Luke's HealthStar mobile health van, they will be on site providing first aid services, blood pressure testing and "make your own first aid kit" for the kids. 
11:00 to 2:00 Family Friendly Activities
Speed pitch contest, see how fast you can throw the ball. Prizes will be awarded, free to all.

Tie dying: Free for children 11 and under, 12 and over $10 for shirt, tie dying free.

Dunk tank, with special guests as part of the dunking experience, come and throw some balls at your favorite! Charge 3 balls for $1.00.

Photo Booth, 11-2 — free to all, come and have a fun picture taken with your friends and family.

Whole foods will be participating providing two games with prizes.

Guess the number of footballs in the Honda Civic's trunk to win a prize worth over $200.
Day's Activities and Times: