2018 Recipients
Sophia Colarusso
I would like to thank Mr. and Mrs. Sheftel and the committee for choosing me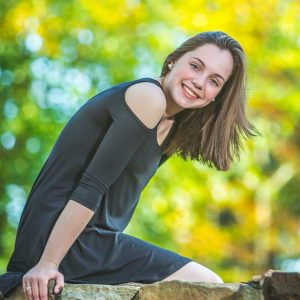 as the recipient of the Justin Sheftel Memorial Scholarship. I am truly honored to have received this gift in honor of Justin and will always carry this with me as a part of my journey. Having grown up in a life full of sports, it was hard for me to give the game up after my knee injuries. I am currently a freshman at the University of Pittsburgh, studying Education. I cannot thank the Sheftel family enough for helping me explore my passion and dreams of becoming a teacher. As I lead this new life at college, I often think of Justin and the remarkable words spoken about him. The amazing person, student, son, and friend he was. I hope to carry out my life the way Justin would and to continue to make Mr. and Mrs. Sheftel proud.
Robert Corba (RJ)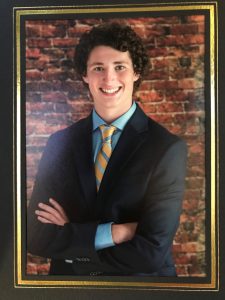 I cannot thank the Sheftel family enough for being awarded Justin's scholarship. The award carries such honor with a prestigious legacy. I am so grateful to be named a recipient and to represent Justin. I will never forget the moments before being given the scholarship in Parkland's auditorium; the stories about Justin, his virtues, and his personality were moving. I will continue to live by Justin's wonderful characteristics to best of my ability in his honor.
I am currently a student athlete at Hamilton College pursuing a major in biology with a double minor in physics and psychology while also playing lacrosse. My dream is to have a career in astrobiology and work towards understanding more about the habitability of space. I plan to apply for an internship at a space or planetary institute for next summer.
2017 Recipients
Olivia Schantz
"Receiving a scholarship in memory of Justin Sheftel overwhelmed me with emotion. I felt tremendous pride in being selected, as I was aware of the many prestigious recipients from previous years. As I learned more about the person Justin was and the admirable qualities he possessed, I felt the extreme honor of receiving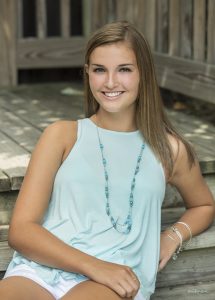 this scholarship and keeping his memory alive and honor ing his life.
Words cannot express the gratitude and admiration I have for the Sheftel family. I thank them for helping me achieve my goals in their son's memory. I am currently completing my first semester at Bloomsburg University where I am studying nursing and playing soccer. I believe that I try every day to do my best and to be a good person. I want the Sheftels and selection committee to be proud that I am representing Justin's legacy. And just as Justin will never be forgotten, neither will the kindness of the Sheftels with this award.
Any one of us recipients could have been Justin that night. I like to think that a piece of Justin is in each of us. I know that his story has both impacted and influenced me. Receiving this scholarship was one of the proudest moments in my life."
Mike Jenkins
"I don't have all the right words to say just how much I appreciate the incredible honor of being selected as the recipient of the Justin Sheftel Memorial Scholarship award.
Of course, the scholarship is a huge help to me financially, but far more importantly, it is a reminder of what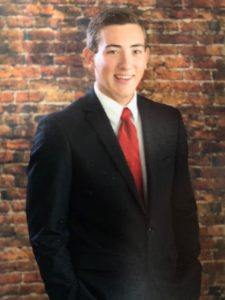 is truly important
in life. I want to live as Justin lived, realizing the importance of leading by example, fighting through adversity, living selflessly, making sacrifices for the greater good, being humble always, pursuing goals, never giving up, living with passion and purpose, and valuing every day, every hour, every minute, and every second of life.
This is an award I will treasure forever. Having lost my father the same year I was honored to receive this award, I know how hard it is for Justin's family to accept that his life was cut short; however, how comforting to also know that he continues to live on through students like me. I proudly accept the honor and I will continue to model Justin's love of life and family. I am excited about the next step in my journey as I study business and play baseball at La Salle University, always knowing Justin Sheftel was a big part of my story."
2016 Recipients
Kristin Krause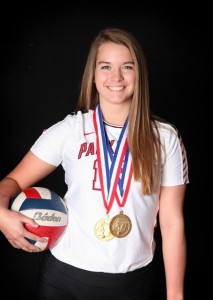 I would like to thank the Sheftel family and the selection committee for choosing me to be the recipient of such a prestigious scholarship established in Justin's name. I was honored to be able to meet the criteria to apply for the scholarship, and I truly cannot express my emotions when my name was announced as the 2016 recipient! As I learn more about Justin, the kind of person he was, the great friend that he was, the excellent son, brother, grandson, student and athlete that he was; I am even more humbled to be the recipient. I have started my journey at Penn State as a student athlete, arriving on campus at the end of June to fulfill my dream to play volleyball and become a teacher. It's my hope that I can make you proud that you selected me to represent Justin. So as I continue down my life's path, I will do my best to live up to Justin's legacy as the recipient of this esteemed scholarship.
Alex Clewell
It is with great pride that I was selected to receive the Justin Sheftel scholarship. As a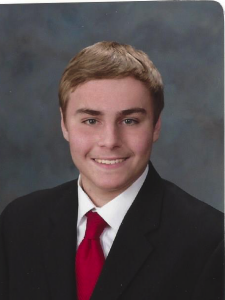 recipient of this prestigious scholarship I am humbled to be in the same company as Justin and the previous recipients. As I look back on all the scholarship applications I completed and the numerous essays it all started to get very routine for me. When I read the essay prompt for the Justin Sheftel scholarship I immediately felt a connection to Justin and his family. I truly enjoyed completing this scholarship application because this scholarship went more in depth than grades and curriculum. It made me self-reflect and really delve into my qualities as a person and how they aligned with Justin's. When I learned I had received this scholarship I was simply humbled, not just that I had won, but because the Sheftel family felt that I was the person to represent Justin's legacy now and in the future. I wish I could have had the chance to meet Justin because what I heard and witnessed at the softball tournament proved what a special person he was. For me, having the opportunity to play in the tournament gave me a sense of connection to Justin and everything he embodied. I have played sports since I was five years old, I have had many highs and a few lows, but have always tried to do my best and that is what I believe Justin would have done.
I am continuing my studies at the University of Pittsburgh Honors College majoring in Computer Engineering with a minor in Economics. I hope to continue to represent Justin's legacy in my future endeavors in my collegiate career and beyond. I am extremely thankful to the Sheftel family, the Scholarship Foundation, and the community members who were a part of the selection process. This scholarship has been one of the proudest moments of my high school career and will motivate me to achieve great things in the future.
2015 Recipients
Caitlin Carlson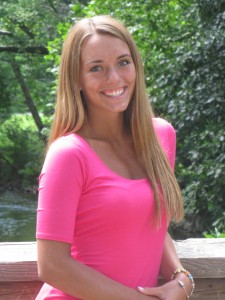 To be the recipient of the Justin Sheftel Memorial Scholarship was one of the greatest honors I have ever received. Over the course of my senior year, I filled out more scholarship applications than I can count, and the overall process had become somewhat habitual. But, this particular one meant more to me than any other because of the characteristics it valued. I will forever be grateful for the monetary scholarship awarded to me, but being a part of such an outstanding legacy is where the honor truly lies. Every athlete is taught to be things like selfless and optimistic, but it is rare that one practices those values as adamantly as Justin did. Hearing stories about him from his family and friends at the softball tournament in June, was even further proof of Justin's inspirational character. To have even be considered for this award was an honor in and of itself, but to be chosen as a recipient, among such incredible past recipients. is an even greater blessing. I would like to thank the Sheftel family, their friends, the Scholarship Foundation, and the various members of the community who chose me as the recipient, and who continue to make this award possible for Parkland students. As I keep moving forward in life, I hope to represent Justin's legacy and the Justin Sheftel Memorial Scholarship Foundation in the best and most positive way that I can.
Jesus Alvarado
The scholarship provided by the Justin Sheftel Memorial Fund has significantly helped me pursue a pre-medical higher education in Temple University's Honors Program. The memorial fund, community, and Sheftel family that creates this opportunity for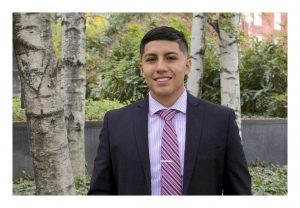 students and members of the community to gain awareness about driving under the influence, does a truly phenomenal job. Still, I wish I could've met the reason behind the all of this. Those who had the chance to meet Justin and have him as a part of  their lives are very fortunate because it's undeniable that there was something very special about him. There are a few number of people that transmit a special aura of ambition, benevolence, and diligence altogether. From what I was able to gather through my research about the former Parkland student, he possessed that special Aura. From stories told by his former teachers (still at PHS), to relatives and members of the Memorial Fund; it's very clear that he is held dear to many lives  and has certainly had an impact on mine.
           The ambition, benevolence, and diligence that Justin possessed formulate the personality of a true athlete. As Justin was recognized for his love for baseball and his continuous effort, his ideal athletic personality traits are truly admirable. I've treated basketball in a similar way. Though I've never been handed anything in the sport I've always worked hard to perform well and help my teams as much as I could. After moving to the Parkland school district my Sophomore year I couldn't fit High School basketball into my schedule anymore but that didn't stop me from continuing to play the sport that I love. I immediately began playing recreational basketball in the district and developed a strong bond with my team. However on and off of the court, I've realized that the three characteristics of ambition, benevolence, and diligence lead to success in any path. I'm extremely grateful and humbled to be a recipient of the Justin Sheftel Memorial Scholarship.
[divider]
2014 Recipients
James Hahn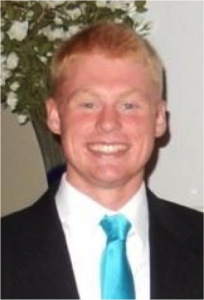 The Justin Sheftel scholarship means so much to me, but nothing in comparison to being a recipient of the award. The meaning and weight this award carries is seemingly indescribable. When filling out the application and learning more about Justin, I felt it was an honor to even just to be in consideration for the award. When my name was called as a recipient, I cannot express the feeling and sense of pride that overcame me. That feeling has stayed with me since then, and will certainly continue the rest of my life. The qualities that Justin possessed, to everyone and everywhere, are truly admirable and I hope I could even come close to having those as well. As an athlete, I esteem his character on the field, but his character off the field is even more revered by me. His selflessness, caring, and kindness (among countless other attributes) towards his family, friends, and community all contribute to his unparalleled legacy. I noticed the impact he had on everyone who knew him at the softball tournament, where his family, friends, and community members still celebrate him. This award is such a prestigious honor, and I am overcome with pride to represent such a tremendous human being. I would like to thank the Sheftel family, and I hope every person tries to reflect Justin's character.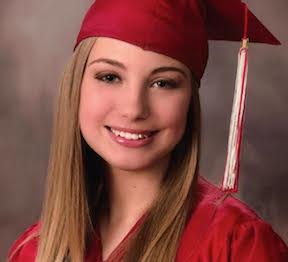 During my senior year, I kept flipping through many scholarship applications. Once I read about Justin Sheftel, I stopped what I was doing. I realized that Justin and I have much in common such as our determination, being hard working, and willingness to help others. Helping out at the Justin Sheftel Memorial Softball Tournament was truly an eye opening experience to see the community gather to celebrate the life of Justin. I was never a big baseball fan but after hearing that Justin loved the Red Sox, they became my favorite team. Every time I see a game or someone mentions them, I think back on Justin. It is a complete honor to carry on Justin's name. I would like to thank the Sheftels for helping me further my education. I will continue to help others by studying nursing at York College of Pennsylvania.
2013 Recipients
Paul Tajiri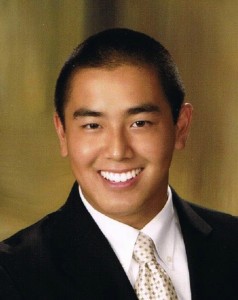 As a scholar-athlete at Parkland High School, the Justin Sheftel Memorial Scholarship is a well-known prestigious award that many students diligently apply for and hope to receive.  Though at first glance the reason for this prestige may not be fully known or grasped, upon further investigation of Justin's individual character, the essence of this prestige can be understood.  My first encounter with the Justin Sheftel Memorial Scholarship was about 5 years ago, when I was in middle school.  A classmate of mine, who's older sister was a past recipient of the scholarship, always wore a Boston Red Sox baseball cap, with the word "Shef" embroidered on the back.  Although at the time I only knew Justin Sheftel as a dedicated Red Sox fan, when I reached my senior year in high school and began to apply for college scholarships, I realized who the man behind the simple but defining word, "Shef", really was.  Through the words of Justin's friends and family and the success of the truly blessed Justin Sheftel Memorial, it can be clearly understood that there is something much more behind the simple Red Sox cap.  There is an altruistic, hard-working individual who has left and continues to leave an indelible positive mark on others.  It can be understood that Justin was not only a dedicated fan of baseball, but also a passionate and loving player with true integrity.  Whenever I read the descriptions of Justin Sheftel, I am always reminded of the words of Apostle Paul to the church of Corinth: "And now these three remain: faithfulness, hope, and love.  But the greatest of these is love."  Justin's life example exemplifies these universal positive traits, and I hope to imitate his character.  It is a true blessing and honor to be a recipient of such a prestigious scholarship, and I am thankful that I now know the man behind the simple word, Shef.  I am truly thankful for the Justin Sheftel Scholarship, and for all of the selfless effort the Sheftel family and Justin's friends have dedicated to this memorial.  This coming fall I will be attending Messiah College in the Honors Program and majoring in Engineering.  As I look forward to furthering my education at Messiah, I will hold dear these positive enduring qualitiesthat defined Justin and his indelible legacy to the Parkland community.
[divider]
Callie Krajcir
Being the recipient of such a prestigious scholarship is an honor. As I filled out the application, I felt such a connection with Justin through characteristics that we both share athletically,academically and personally. I felt extremely humbled when I was announced a recipient. I only hope I can have an impact on others as Justin has had on me. I will forever keep his memory with me. I truly appreciate this award and would like to thank Justins family and those involved with the memorial foundation.
I admire the effort that is put into the annual softball tournament by the community. I had such a great time helping with the tournament. It's amazing how one person can bring together a whole community. I hope in the upcoming years I can continue participating and helping with this incredible event. I will be attending West Chester University and studying Pre-Occupational Therapy and will be playing for the volleyball team.
For more updates on all the past Scholarship winners go to the "Where they are now" tab.