Justin Sheftel Memorial
Scholarship Award
2019 Recipients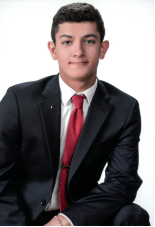 George Jenkins (Parkland) The Justin Sheftel Memorial Scholarship Award is an honor I will forever be grateful for.  Prior to being awarded the scholarship, I was very familiar with all the wonderful work of the Justin Sheftel Foundation.  The last couple years I was excited to participate in the Softball Tournament and inspired by the love of Justin and the Sheftel family…and last year, my team even made it to the final round.  I remember so many good times at the tournament each year – so much teamwork, lots of laughing, a refreshing feeling of pride in working towards such an important goal of helping others. I also clearly remember sitting next to Steve Carlton for the team picture and being in awe of how many people come together year after year for such an incredible cause.  It is amazing all the good that is done in Justin's memory and how widespread his impact was and continues to be. I believe Justin Sheftel is still very much alive. I think he lives in me and so many others, especially the scholarship recipients. It has been an honor to participate in the tournament but to actually be selected as a scholarship recipient is so special in so many ways.  It is a gift I am extremely grateful for and it inspires me to be Justin-like in all that I do…work hard, be a great son/brother and friend, live humbly, and love life. I share an appreciation for laughter, perseverance, honesty, integrity, and sacrificing for the greater good. I am currently a student/athlete at the University of Scranton pursuing a degree in Accounting, playing on the baseball team as a catcher, and working a part-time job fulfilling my passion for learning and competitive sports." 
Jennifer Wu (Dieruff) I really appreciate Mrs. Sheftel and family
for awarding me the Justin Sheftel Memorial Scholarship. It is an honor to receive this award that will help me not only with collegebut the memory of Justin. Of his hard work and true dedication as an athlete, student, friend, and son. In his honor, I will continue his tradition of never giving up, working as hard as I can, and always being there to help others. I will be continuing my career at PACE University pursuing a major in Biology and a minor in Spanish. I would like to become a physical therapist to help patients with physical aches and pains. I will be volunteering at hospitals to gain more experience. Thank you once again!"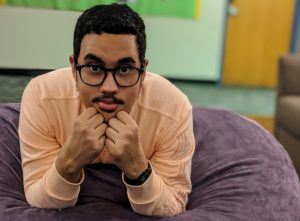 Edwin Chalas (William Allen) "From the bottom of my heart, I'd like to thank the Sheftel family and the committee for choosing me to receive the Justin Sheftel Memorial Scholarship. To be honest, I didn't think it'd be awarded to me – I was in shock when it happened. In that moment, I think I had a deeper understanding of what Justin stood for – dedication, passion and drive for their own sake, and not for a reward. I take those values with me as I finish my first year at Northwestern University, as a Communication Studies major. I plan to mentor other low-income and/or first generation high school juniors and incoming NU freshmen in the fall, and hope to take Justin's values with me in doing so. Thanks again to the Sheftel family and scholarship committee for giving me the opportunity to pay it forward, and keep the memory of Justin alive."
2018 Recipients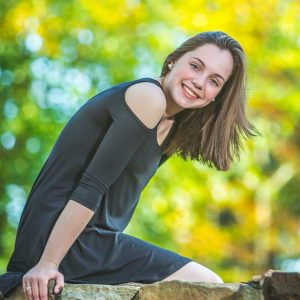 Sophia Colarusso
I would like to thank Mr. and Mrs. Sheftel and the committee for choosing me as the recipient of the Justin Sheftel Memorial Scholarship. I am truly honored to have received this gift in honor of Justin and will always carry this with me as a part of my journey. Having grown up in a life full of sports, it was hard for me to give the game up after my knee injuries. I am currently a freshman at the University of Pittsburgh, studying Education. I cannot thank the Sheftel family enough for helping me explore my passion and dreams of becoming a teacher. As I lead this new life at college, I often think of Justin and the remarkable words spoken about him. The amazing person, student, son, and friend he was. I hope to carry out my life the way Justin would and to continue to make Mr. and Mrs. Sheftel proud.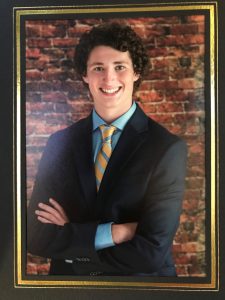 Robert Corba (RJ)
I cannot thank the Sheftel family enough for being awarded Justin's scholarship. The award carries such honor with a prestigious legacy. I am so grateful to be named a recipient and to represent Justin. I will never forget the moments before being given the scholarship in Parkland's auditorium; the stories about Justin, his virtues, and his personality were moving. I will continue to live by Justin's wonderful characteristics to best of my ability in his honor.
I am currently a student athlete at Hamilton College pursuing a major in biology with a double minor in physics and psychology while also playing lacrosse. My dream is to have a career in astrobiology and work towards understanding more about the habitability of space. I plan to apply for an internship at a space or planetary institute for next summer.
---
For more updates on all the past Scholarship winners, visit:
Where They Are Now