We are very pleased with our food vendors as they will be keeping us well fortified for the day.   High Step Coffee will keep you alert, try their specialty coffees with a muffin.   Kona Ice will be providing a 'cool' treat you can flavor yourself. Vince's Cheesesteaks, will be back,  look for them at their new location in downtown Allentown, serving the Lehigh Valley for 25 years. This year Clubhouse Grill will make its debut, with specialty pub fare.
If you have a chance, stop by Vinces for a cheesesteak or Clubhouse Grill for their sports bar at the Bethlehem Golf Club and mention the tournament. Kona Ice,  and High Step Coffee, also serve other events so thank them for coming out to Softball Tournament.
Kona Ice…is back for more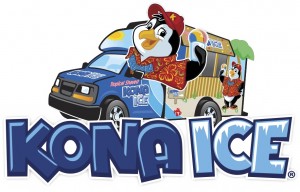 We are very excited to have Kona Ice joining us this year. Kona-Ice is a premium tropical shaved ice company that brings fun and flavor to any event.  With their steel drum calypso music, eye catching graphics, and incredible "flavor your own" flavors, everybody loves Kona.  Co-owners Matt and Andrea Russell, Kona Ice is a favorite for the kids. Serving Premium Hawaiian Shaved Ice, delicious and nutritious , vita blend flavoring, low sugar, vitamin C, and D.  Listen to the Calypso steel drum music, flavor your own Kona with their patented FLAVORWAVE, which allows you to flavor your own Kona choosing from 10 of the most popular flavors. Stop by and grab a Kona Ice, cool down with some 'cool ice'.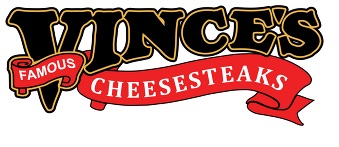 We are delighted to have Vince's Cheesesteaks coming back this year and joining our team to offer great food during the tournament.
Vince's have been serving Cheesesteaks in the Valley for over 25 years. Their goal is to offer the best cheesesteaks and specialty sausages in the greater Lehigh Valley and across Pennsylvania. "You'll find us at events and venues in Allentown, Bethlehem, Easton, Bloomsburg, Kutztown and more!"…. and we are one of those events!
People ask them what is a Lehigh Valley Cheesesteak?
There are lots of theories about the origins of the Lehigh Valley or Allentown cheesesteak, but all of them include the meshing of strong culinary cultures centered around Italian-American immigrant families and their Pennsylvania-German neighbors, friends, and, eventually, kin.   The red sauce is Italian – that's easy enough – and we support the theory that the pickles are a bit of modest PA-German flair.  Stop by their food truck and try one for yourself.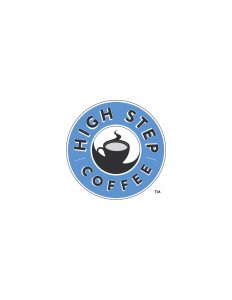 One much needed addition …caffeine in the am … Welcome High Step Coffee, so happy to have them be part of the morning, get your Java fix!
Some info…High Step Coffee is a mobile coffee trailer selling not just locally- roasted hot coffee, but both hot and iced tea, hot and iced chai, and our Kicked Up hot cocoa.  You will find us at a variety of sporting events including lacrosse, soccer, cycling and rock climbing competitions as well as local community events. Co-Owners Linn and David Lloyd were inspired to create this mobile coffee trailer after watching their own kids play sports on hot summer days and chilly fall evenings.
This year Clubhouse Grill will make its debut, with specialty pub fare.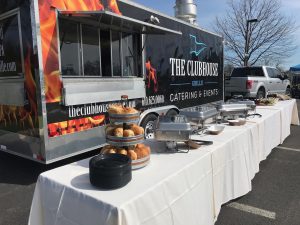 Our sweet treat this year is Mon and Mel's ice cream food truck.