We are very pleased with our food vendors as they will be keeping us well fortified for the day.   Trixie's Cupcakes will be on hand for AM goodies and cupcakes later.  Kona Ice will be providing a 'cool' treat you can flavor yourself. Vince's Cheesesteaks, will be back,  look for them at their new location in downtown Allentown, serving the Lehigh Valley for 25 years.This year we have an addition, Hildy's, a well known local sandwich shop will be serving hot dogs with fixings to choose from, cheese Doritos and healthy wraps.
If you have a chance  look for Trixie's cupcake truck,  going through the neighborhood, stop by Vinces for a cheesesteak and mention the tournament. Kona Ice also serves other events so thank them for coming out to Softball Tournament. Look for Hildy's in the Cetronia neighborhood on 38th st. order take out or stop in for a variety of sandwiches, salads, wraps and soups.
Trixies Treats ….our story
As far as the history of Trixie's, I come from a long line of women who love to bake!  I learned from watching my mom in the kitchen as I was growing up.  She in turn, learned from her mom, my grandmother, who came to this country in 1950 from Austria .  It was there where her mother, my great-grandmother, Omi, as I called her, was a chef for wealthy families from the 1930's through the 1950's. She worked in the kitchen of the Schlos Paternion (Castle of Paternion) which was the small village in Austria in which she lived. She worked there for the Italian Count Foscari-Widmann from 1948-1954. She was the head chef and was responsible for cooking meals and baking desserts for up to 25 family members with the meals each consisting of several courses. This love for the kitchen and producing delicious food was passed down through generations of women in my family. My grandmother learned watching her mom, and my mom learned watching hers, and I, of course, did the same.  I would make desserts to take to parties and my friends would always ask why I am not doing this as my career. And finally, one day I asked myself the same question.  I came up with the name, had some help from my friends, Jesse and Patti with the logo and I  started making cupcakes and treats as a part time job out of my home.  It quickly grew and before I knew it, I was getting up at 4-5 a.m to bake before I was going to work my full time job! It was then that I decided this is something I want to pursue further, and thus, the emergence of Trixies Treats Truck! I hope you enjoy eating my cupcakes and treats as much as I do making them for you!
Kona Ice…is back for more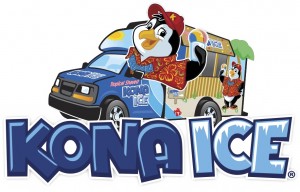 We are very excited to have Kona Ice joining us this year. Kona-Ice is a premium tropical shaved ice company that brings fun and flavor to any event.  With their steel drum calypso music, eye catching graphics, and incredible "flavor your own" flavors, everybody loves Kona.  Co-owners Matt and Andrea Russell, Kona Ice is a favorite for the kids. Serving Premium Hawaiian Shaved Ice, delicious and nutritious , vita blend flavoring, low sugar, vitamin C, and D.  Listen to the Calypso steel drum music, flavor your own Kona with their patented FLAVORWAVE, which allows you to flavor your own Kona choosing from 10 of the most popular flavors. Stop by and grab a Kona Ice, cool down with some 'cool ice'.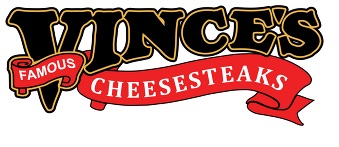 We are delighted to have Vince's Cheesesteaks coming back this year and joining our team to offer great food during the tournament.
Vince's have been serving Cheesesteaks in the Valley for over 25 years. Their goal is to offer the best cheesesteaks and specialty sausages in the greater Lehigh Valley and across Pennsylvania. "You'll find us at events and venues in Allentown, Bethlehem, Easton, Bloomsburg, Kutztown and more!"…. and we are one of those events!
People ask them what is a Lehigh Valley Cheesesteak?
There are lots of theories about the origins of the Lehigh Valley or Allentown cheesesteak, but all of them include the meshing of strong culinary cultures centered around Italian-American immigrant families and their Pennsylvania-German neighbors, friends, and, eventually, kin.   The red sauce is Italian – that's easy enough – and we support the theory that the pickles are a bit of modest PA-German flair.  Stop by their food truck and try one for yourself.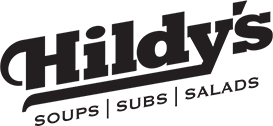 Hildy's will be offering a wonderful addition to the tournament, bringing back the "Hot Dog", with all the fixins'.  For some more variety there will be two veggie wraps for the more healthy minded.  Cheese Doritos for a little snack. Hildy's has been around Allentown for some time, originally at the Allentown Fairgrounds Farmer's Market and moving to their 'new' location on 38th street in the 'hood' — Cetronia.